Do you ever wonder what people search for on Google and how it changes over time? Do you know what are the most searched keywords on Google from a specific country for the past 12 months? If you would like to know, Google Trends is an incredibly useful tool that will help you do it. It shows the relative interest and trending searches for any given keyword from as early as 2004.
Google Trends is very easy to use and often gives interesting insights into keyword popularity and media coverage of the topic. For example, below is the graph that shows how interest in "Nobel Prize" search term has changed over the years and gives insights into its seasonal popularity.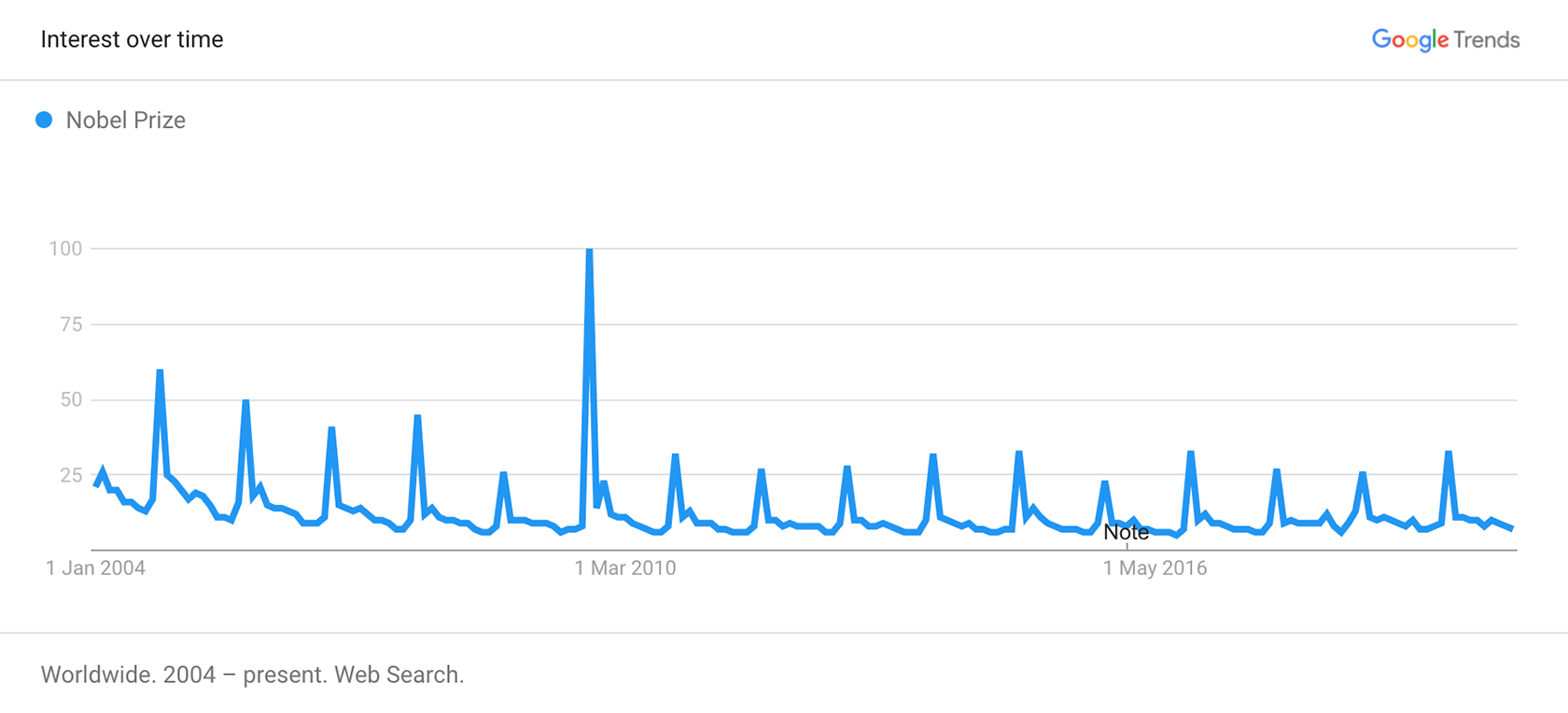 Another great feature of Google Trends is that it allows comparing the relative popularity of the several keywords. For example, the graph below demonstrates the difference between the Google search trend for the search term"Oscars" compared to "Nobel Prize" among people that use Google search.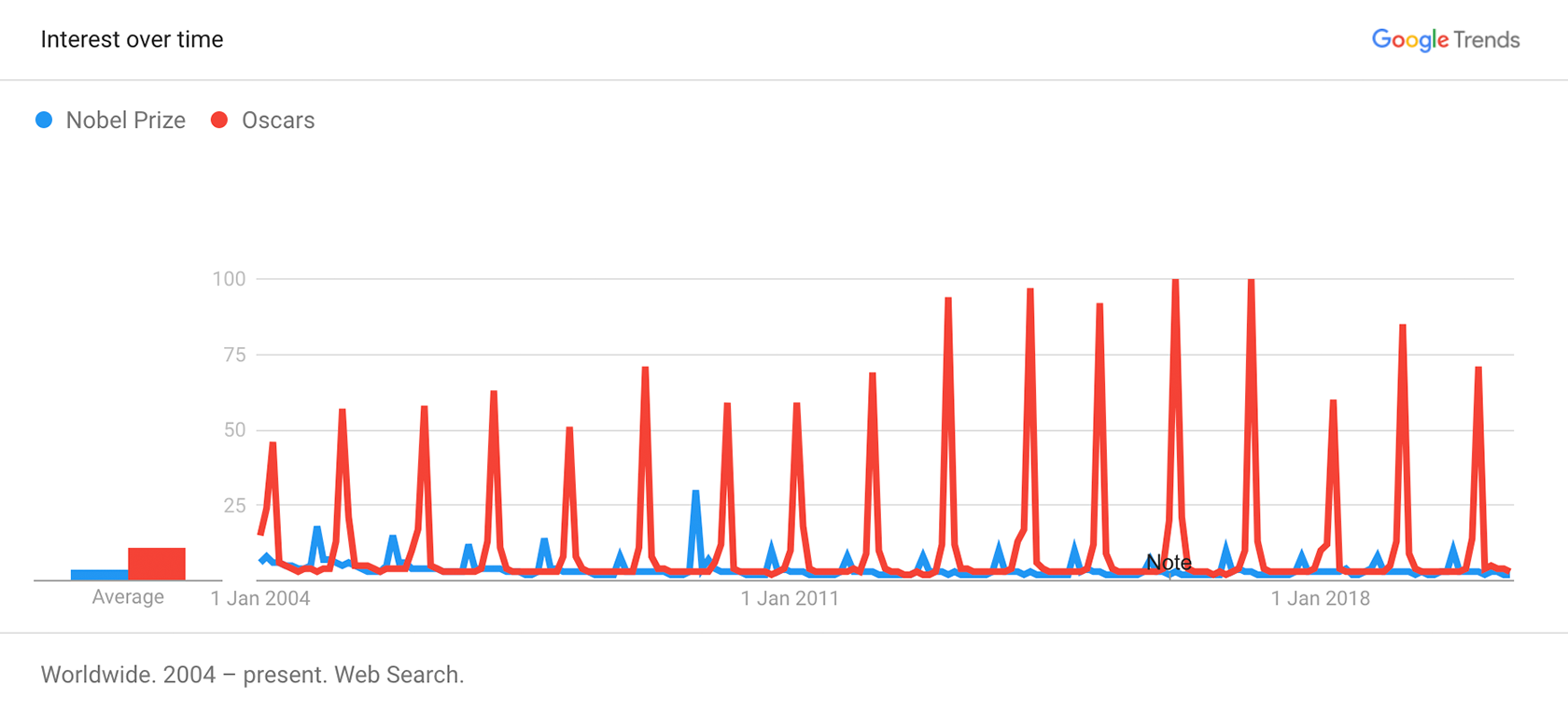 Besides giving great insights into the seasonality of searches, Google Trends lets you see the local and regional interest for search terms. Below you can see in which countries search terms "Nobel Prize" and "Oscars" are the most and the least popular.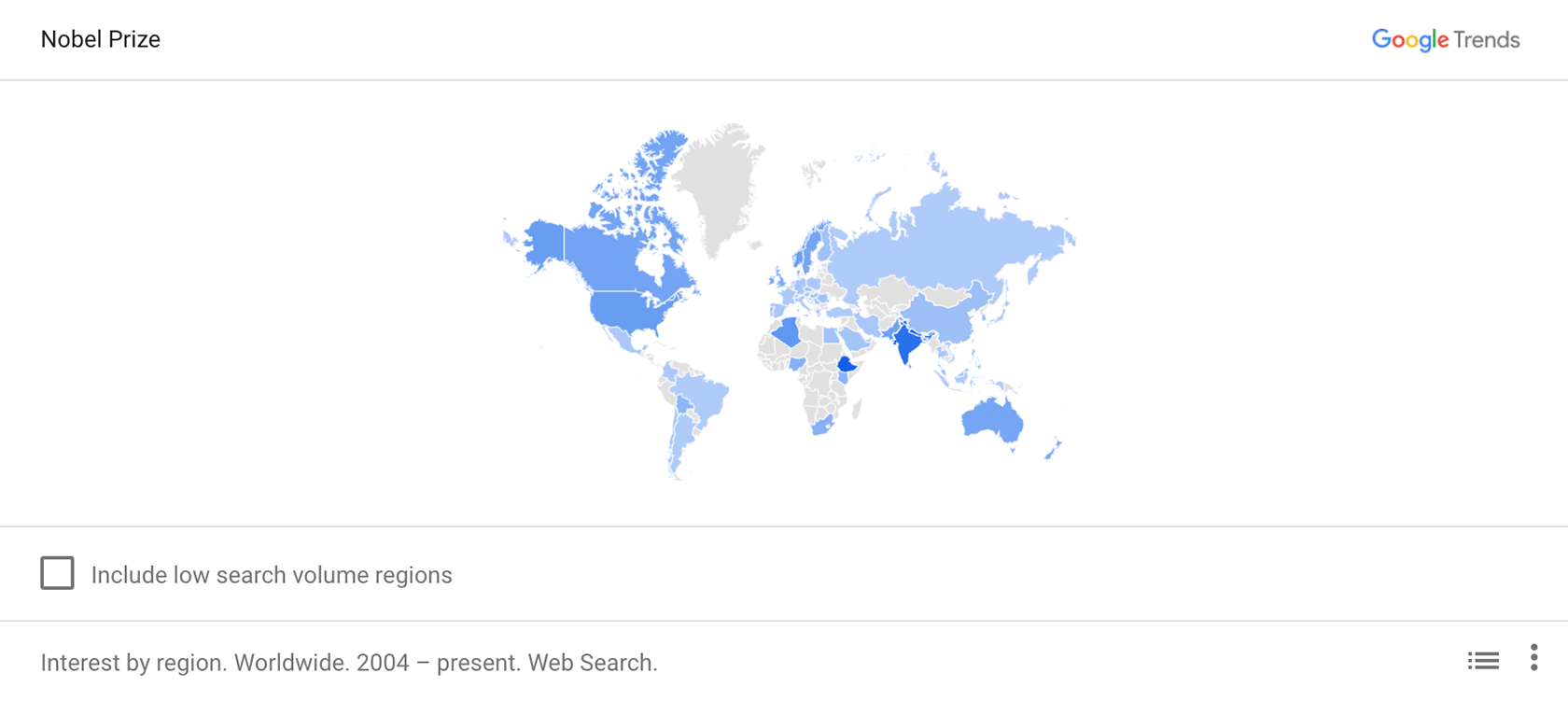 In 2008, Google introduced a product called Google Insights for Search which shows the trending searches in particular geographical areas. Later, this product became a core part of Google Trends. Today, Google Trends shows the breakdown of the most searched keywords on Google and trending keywords at a given time on Google search in various countries.