Webmaster Tool: A Quick Guide to Google Webmaster Tools (or Search Console)
If you're a website owner, digital marketer or online business owner, you've probably heard of Webmaster Tools. Over the years, Google Webmaster Tools has become an essential tool in the savvy SEO marketer's utility belt because of its broad applications.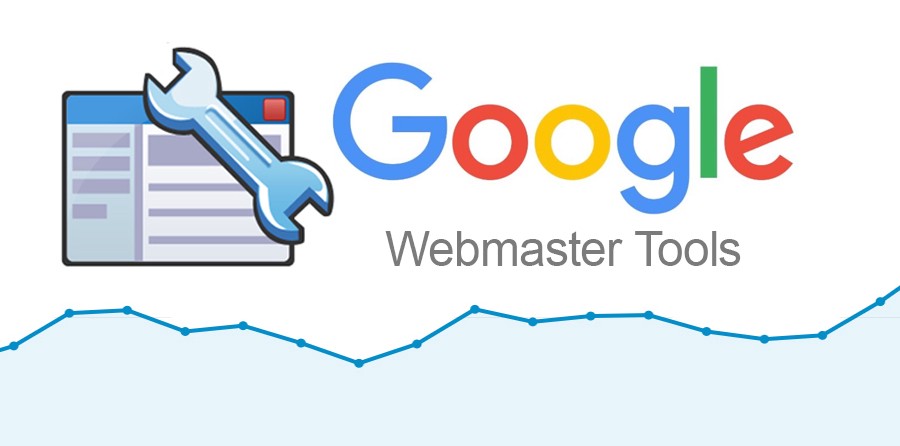 In this article, we will break down everything you need to know about this SEO tool so you can start using it to drive more traffic and sales to your website.
Table of contents
What is Webmaster Tools? / What is Google Search Console?
Google Webmaster Tools, also known as Google Search Console, is a collection of free web utilities to help website owners ensure their site is Google-friendly. This set of Google Web Tools has many useful applications, such as getting data about incoming search traffic, requesting Google to crawl and index the website, viewing crawl error reports, and many more.
Why use Webmaster Tools?
One of the tool's top applications is that it allows webmasters to make sure that their websites and pages are crawled and processed for Google Indexing. Error reports enable them to discover issues that might prevent their site from doing well in Google searches. Webmaster Tools also comes with a set of Google Search Tools which gives data on what keywords are ranking on Google and what domains are linking to the given website.
How to use Webmaster Tools
Webmaster Tools is a free online web tool and can be accessed online here.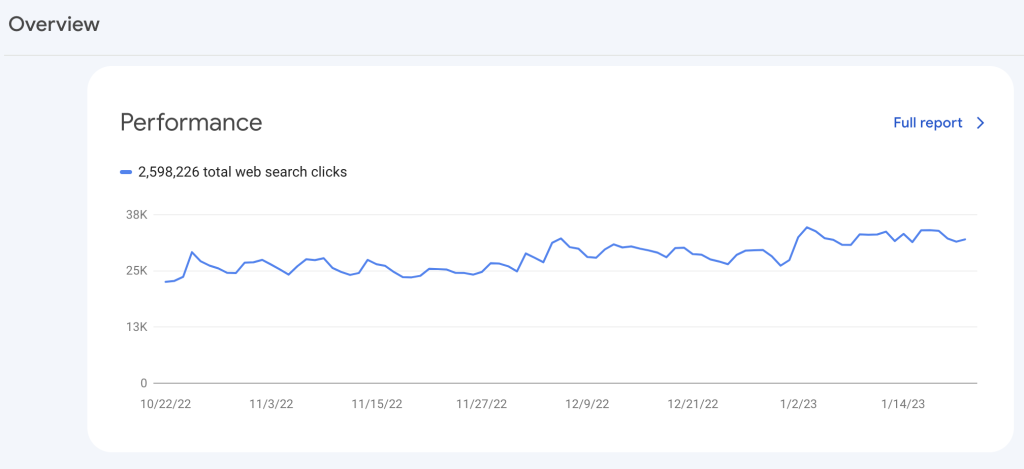 Note: In 2015, Google Webmaster Tools has been rebranded to Google Search Console. The majority of the tool's functionalities remain the same.
Add Your Website To Google Webmaster
To start using Webmaster Tools, you first need to sign in with your Google Account and add a Website Property to the tool. If you have an Android app, you can add it there as well. Once you've added your website, you need to verify your ownership.
Google Site Verification
There are multiple ways to verify your website on Google Webmaster Tools. Instructions for verifying your website property can be found here.
Once you've verified your site, congratulations! You now have access to some powerful tools to help keep your website Google-friendly. Let's look at some of the Google tool's key features now.
Google Webmaster Tools Features
1) Crawl
The Crawl tab gives you vital information on any crawl errors or blocked pages that your website might have. Some of the features in this tab include testing and submitting your sitemaps to Google, testing your robots.txt file, as well as fetching and rendering your website.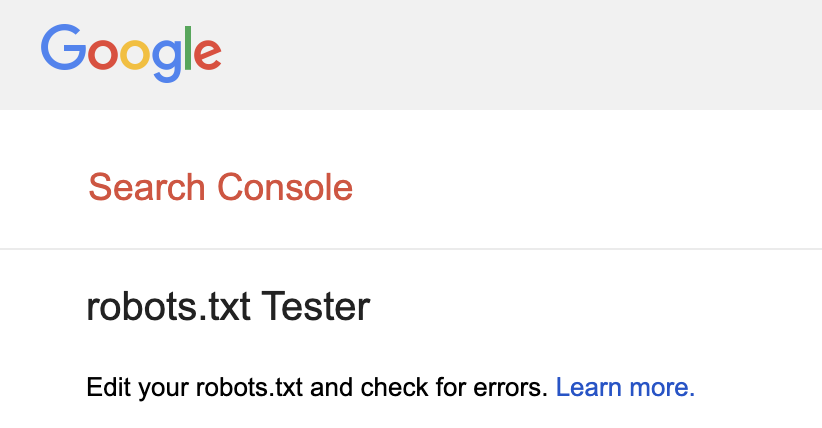 Submitting a sitemap is used to let Google know if you've made a major change to your website like adding/removing pages in bulk so they can crawl it accordingly. By using these tools, a webmaster can ensure that the site can and will be crawled by Google without any problems.
2) Google Index
The Google Index tab monitors the number of website pages indexed by Google.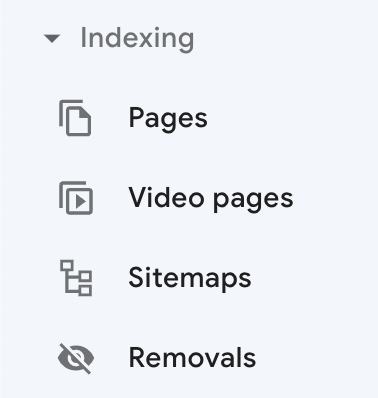 You can see how the number of pages indexed changes over time, as well as the number of URLs blocked from indexing by your robots.txt file.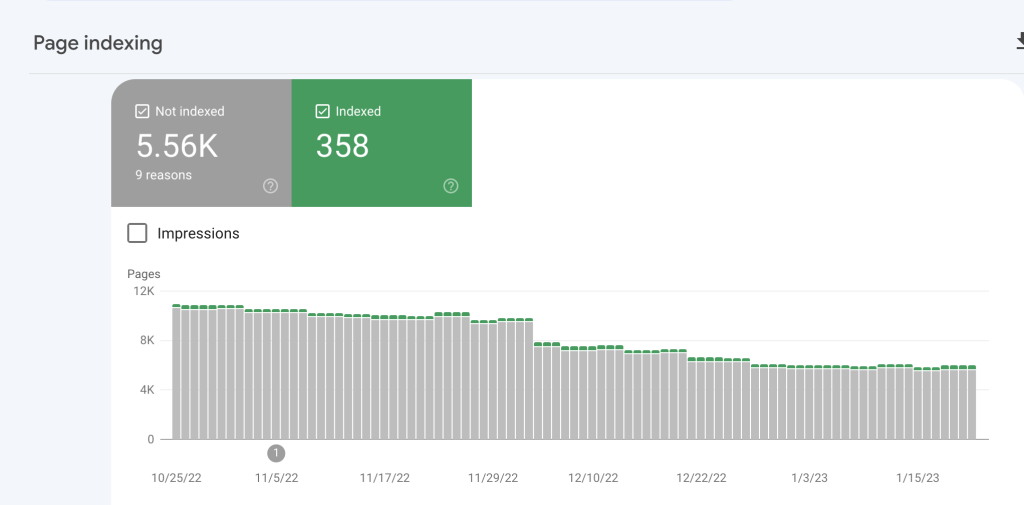 You can use the Remove URLs section to exclude specific URLs from Google's search results (on a temporary basis). Here you can also see what pages were removed from Google index automatically. For example, if you removed a page from your website and this change got detected by Google's crawlers. You can re-include removed URLs into Google index using this tool if you wish to.
3) Search Traffic
The Search Traffic tab is one of the most useful free tools for SEO and keyword research purposes. In the Search Analytics tab, you can see what queries people search for on Google when they visit your website. You can filter the metrics by clicks, impressions, CTR, and position (average position on Google).
You can also see which pages are receiving the most clicks or which country or device type is sending you the most clicks.
Links to Your Site tab can show you which websites link to you the most, what are your most linked content as well as the anchor text of those links. In the next section, we'll look at how we can use these features for SEO purposes.


Google URL Inspection Tool
A quick and easy way to get your pages indexed without having to submit a sitemap is using the Google URL Inspection Tool. You can find it here at the top of the page:

You can inspect a URL using this tool, and it will tell you if the page is indexed or not. If you wish to index it, you can do it by clicking on 'Request Indexing.'

To use it, just enter the URL of a page, and Google will inspect it for you.
How to use Webmaster Tools/Google Search Console for SEO
The tool's most relevant function for SEO optimization is the Search Results tab (formerly known as Search Traffic Tab) under Performance.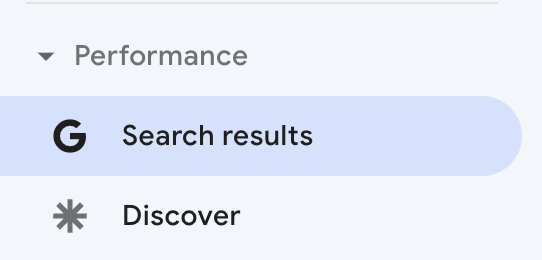 Here you can see what keywords people are searching to come to your website. Very likely, people searching and clicking on these keywords to visit your site will become your leads or even customers.
By looking at these keywords, you can identify new opportunities for getting more website traffic, such as by creating content pages for related keywords or topics. You can further conduct keyword research based on these top-performing keywords to get additional ideas for targeting.
The Links tab is a powerful tool for discovering backlink opportunities. Quality backlinks are essential for boosting your Domain Authority, which would lead to better SEO for your website.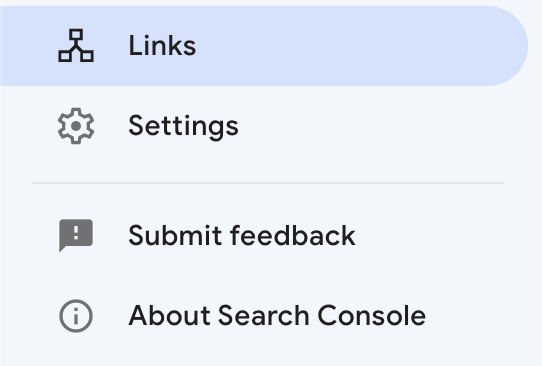 In this tab, you can see how many total backlinks your website has and monitor its growth by doing weekly and monthly checks. You can then focus your efforts on backlink generation if you see your backlink profile stagnating.
By analyzing who links to your website, you can reach out to other similar businesses who would be interested in linking to you as well.
Bing Webmaster Tools
Similar to its Google counterpart, Bing also offers Bing Webmaster Tools (Bing Search Console) to help SEO professionals optimize their site experience for Bing indexing.
Getting Started With Webmaster Tools For Bing
You can access Bing Webmaster Tools here. You first have to log in with a Microsoft account. Once inside, add your website and then perform verification.
Webmaster Tools for Bing is designed to help your content get found and indexed by Bing. In the platform, you'll also be able to see similar statistics such as clicks from searches, impressions, pages indexed, and pages crawled.
Using the tool, you'll be able to detect any crawl or indexing errors with ease and fix it. Bing Webmaster Tools will help you to perform similar functions to Google Webmaster Tools, such as submitting sitemaps to Bing, checking for crawl errors, and analyzing mobile-friendliness.
For the full list of features and tutorials, visit Bing Webmaster Help.
Submit URL to Bing
The easiest and fastest way to get your pages crawled by Bing is using Submit URL to Bing. No login required. Simply submit your URL here. If you've made major changes to your website, such as uploading or removing many pages at once, it is better to submit a sitemap to Bing Webmaster Tools.
Bing Webmaster Tools for Bing SEO
Unlike Google, Bing actually provides a complete checklist for Bing SEO best practices on the Bing webmaster guidelines page. One of the features worth mentioning on Bing Webmaster Tools is the SEO Reports tab. SEO reports for Bing analyze your website and give you a list of SEO suggestions and weaknesses based on the 15 Bing SEO Best Practices checklist.
Yandex Webmaster Tools
The Yandex search engine has its own set of Webmaster Tools called Yandex Webmaster Tools. These utilities help SEO professionals optimize their site experience to get crawled and indexed by Yandex. The SEO tool comes with a similar set of functionalities as Google Webmaster Tool, such as:
Crawl and index statistics

Search traffic analysis

Submit sitemap to Yandex
How to use Yandex Webmaster Tools:
Like most Webmaster Tools, they come with essential functionalities to help you analyze and grow your organic traffic on the search engine. Here's how to start using Yandex Webmaster Tools:
Visit Yandex Webmaster Tools website

Register for a free account

Add your website

Complete Yandex site Verification

Access the dashboard and start using Yandex Webmaster Tools
Detailed instructions on using the tool are outside the scope of this article. However, you can access the full guide on how to use it here: Yandex Webmaster Tools Guide
New and Improved Search Console
In early 2018, Google rolled out the beta version of the new Google Search Console, for selected Google Webmaster accounts. In this section, we will focus on some of the main differences between the new version and the current Google Webmaster Tools.
When you log in to the new platform, the first thing you will notice is they've restructured the original tabs section.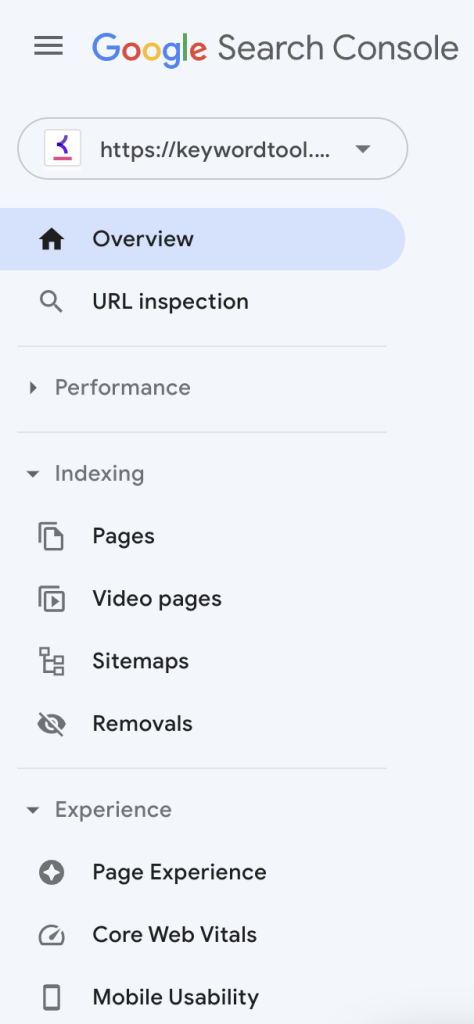 The Search Analytics tab is now the Performance tab, where you'll find the previous search analytics data, such as queries, pages, countries, devices, etc. The date range selector has also received an upgrade. It now allows you to see historical data for up to 16 months.

The index coverage report provides a comprehensive look into the indexing of URLs from your website. For example, it displays indexed URLs, warnings about potential issues, and reasons why Google isn't indexing some URLs.
Coming soon: Improve your AMP and Job Postings pages.
The new Google Search Console will slowly roll out tools to help you discover errors quickly when implementing AMP or job posting pages. These reports will go into the specific errors and warnings that Google identified for these topics.
Getting more out of Webmaster Tools
As mentioned earlier, this SEO tool by Google is great for identifying your top-performing keywords and content pages on your site. That said, it's not the best tool for keyword expansion if you want to find additional keywords to drive even more traffic to your website.
A better alternative for keyword research is Keyword Tool, which lets you discover keyword opportunities for targeting audiences who are looking for information related to your business online. The dedicated SEO tool is able to show a wealth of keyword data, including keyword volume, CPC, competition level, and even keyword trends.
How it works
Keyword Tool uses the autocomplete function of Google Search, which suggests search queries when a person types something into the search box. This feature helps people find information faster, and at the same time, presents an invaluable source of keyword information for webmasters.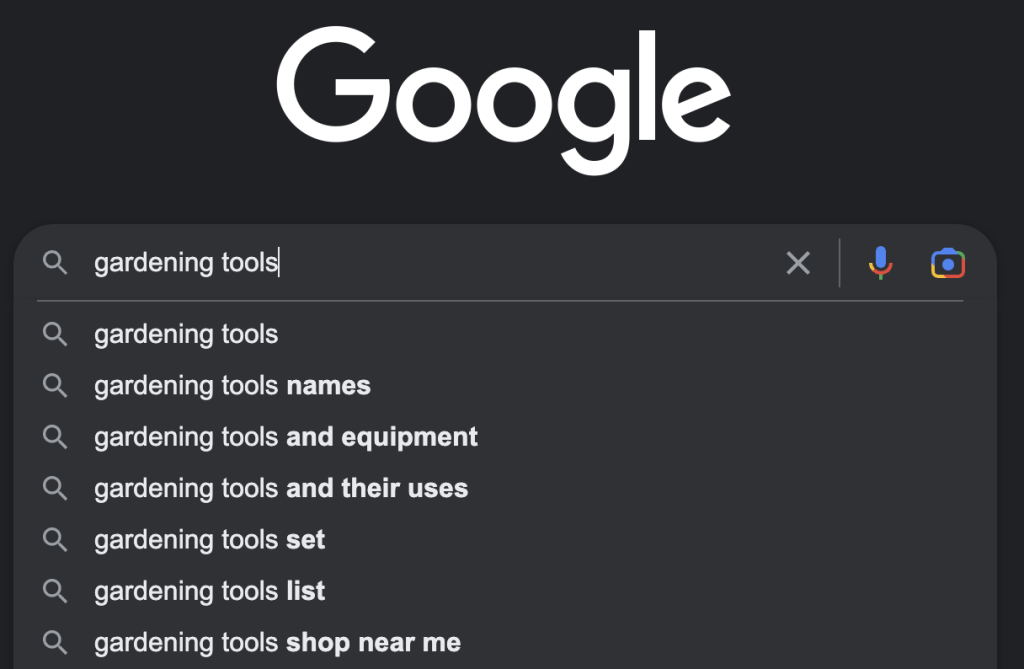 Keyword Tool then uses this source of keywords to compile a huge list of keywords related to the search term for you.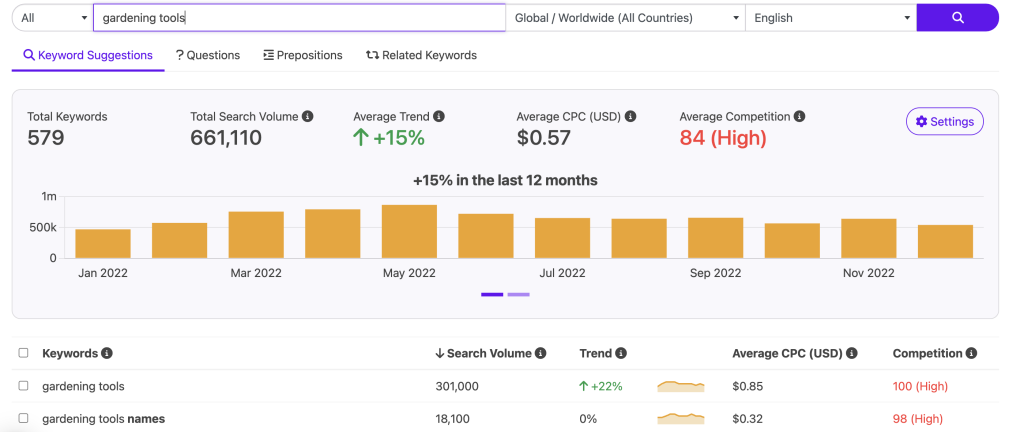 To use Keyword Tool, just put any keyword into the search box and press enter. The tool will then provide you with a comprehensive list of keywords pulled from Google Autocomplete in seconds.