How to Get More Views on YouTube and Grow Your Channel
Have you wondered about how to get more YouTube views?
Well, you are not alone. Countless marketers, small business owners, amateur vloggers, and others are continually figuring out new methods to get noticed on the second largest search engine on the web.
Competition has proven to be stiff. There is an over-abundance of content produced by a fast-growing number of creators. Increasing YouTube views and monetizing through ads have proven to be more difficult than ever before, but alas, not impossible.
As the second largest search engine on the web, the opportunities are still plenty. YouTube has over 1 billion users, more than 22 billion visits monthly, and an average watch time of 40 minutes. Whether you are a marketer or a content creator looking to monetize, the platform has the potential to reach millions of people.
There is no doubt that YouTube has changed a great deal over the years. And so has its ranking factors.
1) Understanding how algorithms influence YouTube views
In order to make the most out of the platform, it is best to understand how YouTube's algorithm sorts out content to match them with user queries.
According to YouTube, its search and discovery system are intended to:
Match viewer queries with the content they are looking for
Create a satisfying viewer experience and engagement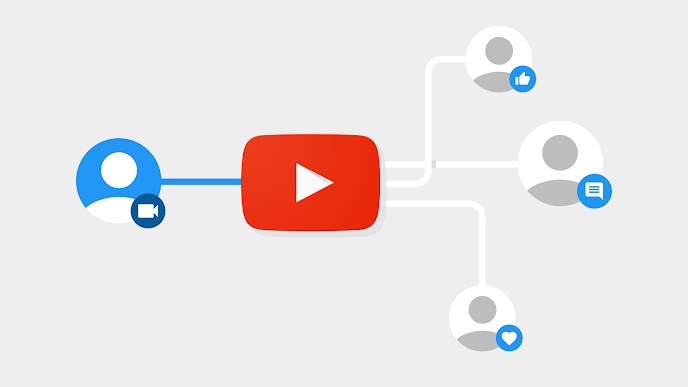 The second part is important to take note if you are aiming to increase your YouTube views. The platform has shifted towards prioritizing user engagement rather than view counts, stating that:
Each video uploaded, as well as every channel on YouTube, is ranked by watch time.
When more people spend time watching your videos, the algorithm will rank your content higher than others. Channels will also earn "watch time credits" for referring viewers to watch videos on other channels.
Due to this new ranking factor, it is no longer enough to only focus on getting more YouTube views. You should also aim to increase your channel's cumulative watch time.
2) Get creative, be remarkable and create engaging content
While it can be useful to understand how a platform like YouTube works, you should avoid getting too caught up on technical matters while neglecting your creative output.
Videos that get millions of views did not get there by focusing on optimizing content to align with YouTube's algorithm. Instead, popular videos earn a lot of watch time because they were interesting and engaging.
Seth Godin, one of the most celebrated marketers of our time, talks about the idea of the "purple cow" and how to get your ideas to spread in this famous TED Talk back in 2007:
The summary of his talk is simple: be remarkable. Don't focus too much on marketing or getting more YouTube views. Instead, pour your energy and resources to produce great content that provides real value to your viewers.
If you have great content, viewers will engage with your videos. The cumulative watch time of your channel will then increase and so will your content ranking on YouTube.
How to create great YouTube content?
Create a content strategy
Find a niche to target (or area of focus)
Get down to the storyboard (frame by frame breakdown of the video)
Write a script or content flow (what to say, story sequence, subtitles)
Plan the production (whether it's with a Sony A7SII or an iPhone)
Focus on the first 15 seconds of the video and make it great
3) Craft catchy titles (and optimize it)
Optimizing for YouTube's ranking factors is essential, but you also need to offer compelling reasons why people should watch your content. Inserting the right, high-volume keywords in a descriptive and interesting title for your video will let the algorithm sort the content based on relevancy. But more importantly, it will inform viewers what your video is about.
Before creating the title for your video, you will need to do some keyword research. Keyword Tool can help you get thousands of trending, high-volume keywords that are pulled from YouTube's autocomplete feature.
The SEO tool can give insight into the various ways you can write your titles, either with prepositions or those that end with a question mark.
Not only will you find trending and related keywords, but you may also find new content ideas through the tool's Google Related Keywords function.
Once you have a list of high-volume keywords that are related to your content, use them as a base to craft catchy and engaging titles. It is important to ensure they accurately represent what your content is about and does not violate YouTube's Community Guidelines.
How to write good YouTube titles?
Keep your titles short and sweet (60 characters or less)
Prioritize the more critical information at the front of your title
Place branding and episode numbers towards the end
Exclude keywords that are not relevant to your video (to avoid being penalized by YouTube)
4) Create search-friendly descriptions that are keyword rich
An accurate and well-written description will help users find your video organically and boost your YouTube views.
Be as honest as possible when writing descriptions. You should not insert popular words that are irrelevant to your content, as it may violate YouTube's policies. Instead, use high-volume keywords that are related to the video to maximize traffic from search.
It is also a good idea to provide the context of the video in the description (and in the video itself, either in a voice-over or captions). Not only will it give users a clearer understanding of your content, but it will help YouTube review the video if it gets flagged or removed.
How to optimize for YouTube SEO?
Write as how you would speak while giving an overview of your content.
Place the target keywords in the first sentence or paragraph of your description.
Include semantic or related keywords, or use long-tail keywords.
Use Keyword Tool for YouTube to identify high-volume keywords and their synonyms.
5) Use popular terms for YouTube tags and hashtags
Beyond optimizing your video title and description, accurate and proper use of tags and hashtags will help you get discovered easier on YouTube. They will distinguish what your content is about and allow the algorithm to categorize it accordingly.
What is the difference between YouTube tags and hashtags?
Tags – Single words or phrases meant to categorize your video. For example, if your video is about a recipe, the tags might be Food, Recipe, How to Cook, and more.
Hashtags – Popular or trending phrases that can be included in the description section of your video. For example, your recipe video's description hashtags can be #food, #recipe, #delicious, #recipeoftheday, #homecookedfood, and more.
How to optimize YouTube tags?
Be specific and only use a few tags
Place the video's target keyword as the first tag
Use 1-2 related keywords as your next tags
Add a broad term or two that is related to your video
For example, if your video is about how to lose weight with a keto diet, your tags might be:

1st Tag – How to Lose Weight
2nd Tag – Weigh Loss
3rd Tag – Keto Diet
4th Tag – Healthy Lifestyle
Dos and don'ts of tags and hashtags
Use high-volume, short-tail keywords for tags
Insert competitor brand names to pull their audience to your page
Avoid adding tags in descriptions (or YouTube may remove your video for tag-stuffing)
Only insert a maximum of 15 hashtags in the description
Follow YouTube's guidelines on hashtags to avoid your video being flagged or removed
Tags play a significant role in assisting the platform's algorithms to sort your video for ranking and relevancy (in its related videos segments), but YouTube recommends content creators to focus more on optimizing thumbnails, titles and descriptions.
The more your content appears to relevant viewers, the higher the chances that you will get more YouTube views from organic searches and click-throughs from related videos.
6) Create visually interesting thumbnails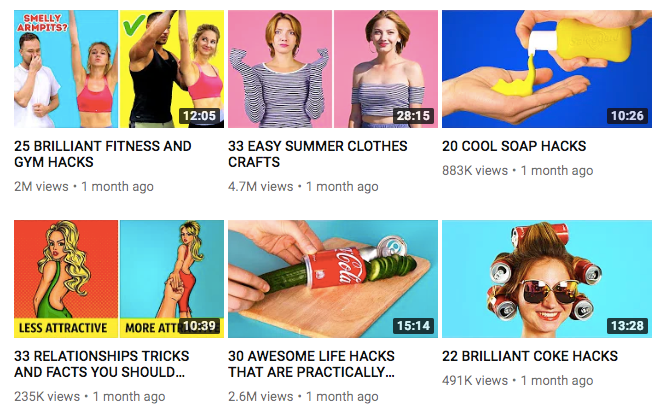 Most people, me and you included, often prefer to browse pages rather than read them. And that is why a good thumbnail makes a big difference to a video's YouTube views and overall click-through-rate, be it on the home page, your channel page or related videos feed.
Thumbnails are like a window to your content, giving viewers a sneak peek at what to expect in your video. They function like hero images, often being the deciding factor behind a browsing viewer's decision to click on your video. So, make it a thumb-stopping one.
When you have uploaded your video, be sure to choose a thumbnail before hitting the publish button. Pick the most visually compelling screencap, especially one that relates well to your title and descriptions.
The other option is to create a custom thumbnail, which is used by more than 90% of the best performing videos on YouTube. Their Creator Academy has also advised that:
Thumbnails require an art director's eye for branding, and shouldn't be an afterthought.
Use high-quality images with engaging, easy-to-read fonts, and facial-closeups, if they're related to your content.
How to create the best YouTube thumbnails?
Choose colors that contrast from YouTube colors (avoid red, white and black)
Use people, especially close-up of faces
Keep text overlays under 30 characters
Subtle branding (like a small logo or watermark)
What is the correct format for YouTube thumbnails?
Apply an aspect ratio of 16:9
Format to a resolution of 1280×720
Limit the file size to less than 2MB
Be formatted as a .jpg, .png, .gif, or .bmp
7) Take time to optimize your channel
YouTube is not just a search engine, but it is also a community.
Optimizing your videos to make them more search-friendly will go a long way. At the same time, it's also a good idea to optimize the channel as it will help to create long-term loyalty and excellent user experience.
It also plays a significant role in boosting your YouTube views and strengthening your brand. Here are some tips on how to optimize your YouTube channel:
Create a memorable channel icon
The profile picture for your channel should be easily identifiable, visually compelling, and accurately express your brand personality. Ideally, you should create an 800 x 800 image that also looks great at 98 x 98 pixels.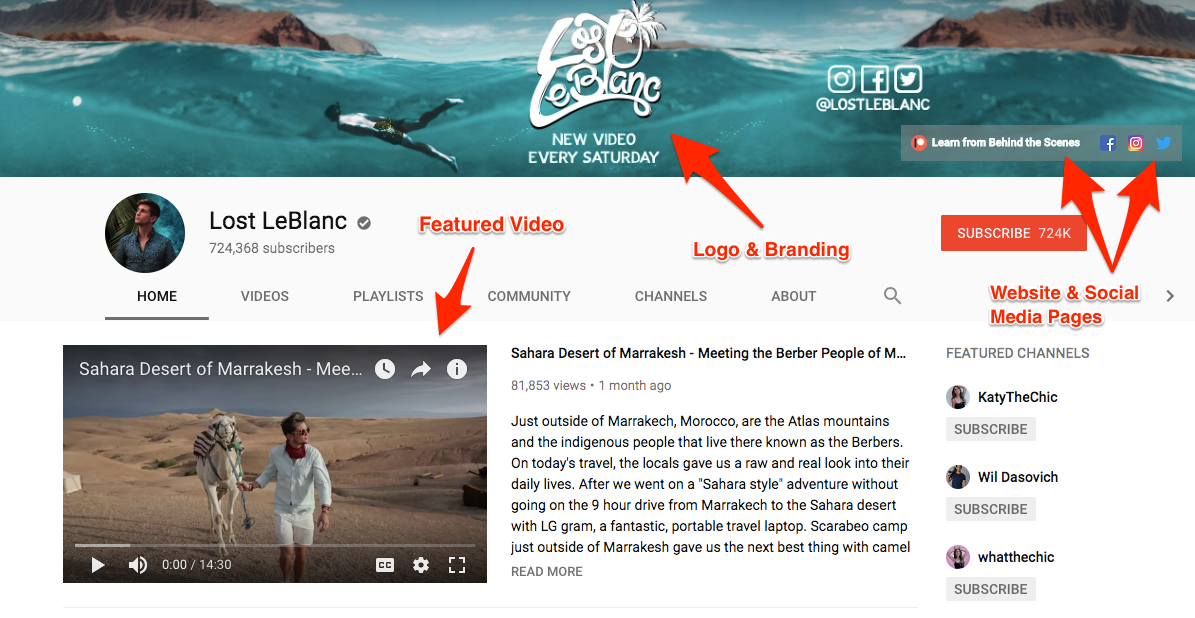 Create a strong, consistent brand aesthetic
Add an eye-catching channel banner art that reflects your brand personality. For example, if you are selling video games, the channel logo and banner colors can be bright and feel energetic. If you are a brick-and-mortar corporation, you might want to use more neutral and muted colors instead.
The branding for your YouTube channel should be consistent with your website and social media platforms. It is advisable to use the same logo, images, and colors schemes.
Here are some additional tips:
Avoid using small elements, shapes, and fonts in your logo and keep it at 800 x 800 pixels
Use large banners, with a banner art size that is at least 2,560 x 1,440 pixels
Optimize your YouTube channel description
A channel's description can be seen in the 'About' tab. You can keep it short or be more elaborate, but keep it under YouTube's limit of 1,000 characters.
Your description should let viewers know what your channel is all about, what you have to offer, and how often will you be updating the channel with new content.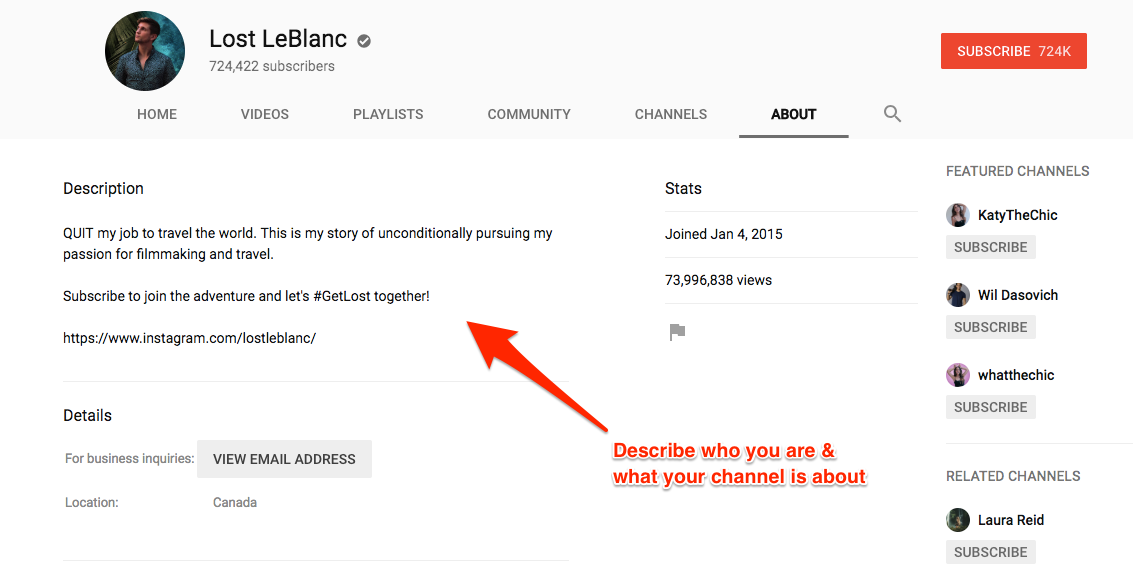 Put yourself in the viewers' shoes, and ask yourself: "If I was a viewer, why should I watch this content? What's in it for me?" The best kind of content is one that gives value to the viewer, be it to educate, entertain, or both.
Just like your video titles, make sure that you include your target keywords in your YouTube channel description.
Make your channel search-friendly by adding keywords
Keywords on YouTube can be optimized in a video's title, description, and also the channel itself. It helps the platform's crawlers to sort and rank your content appropriately, ensuring maximum visibility to viewers who are searching for your type of content.
When performing keyword research, you can use Keyword Tool for YouTube to find highly searched terms related to your content.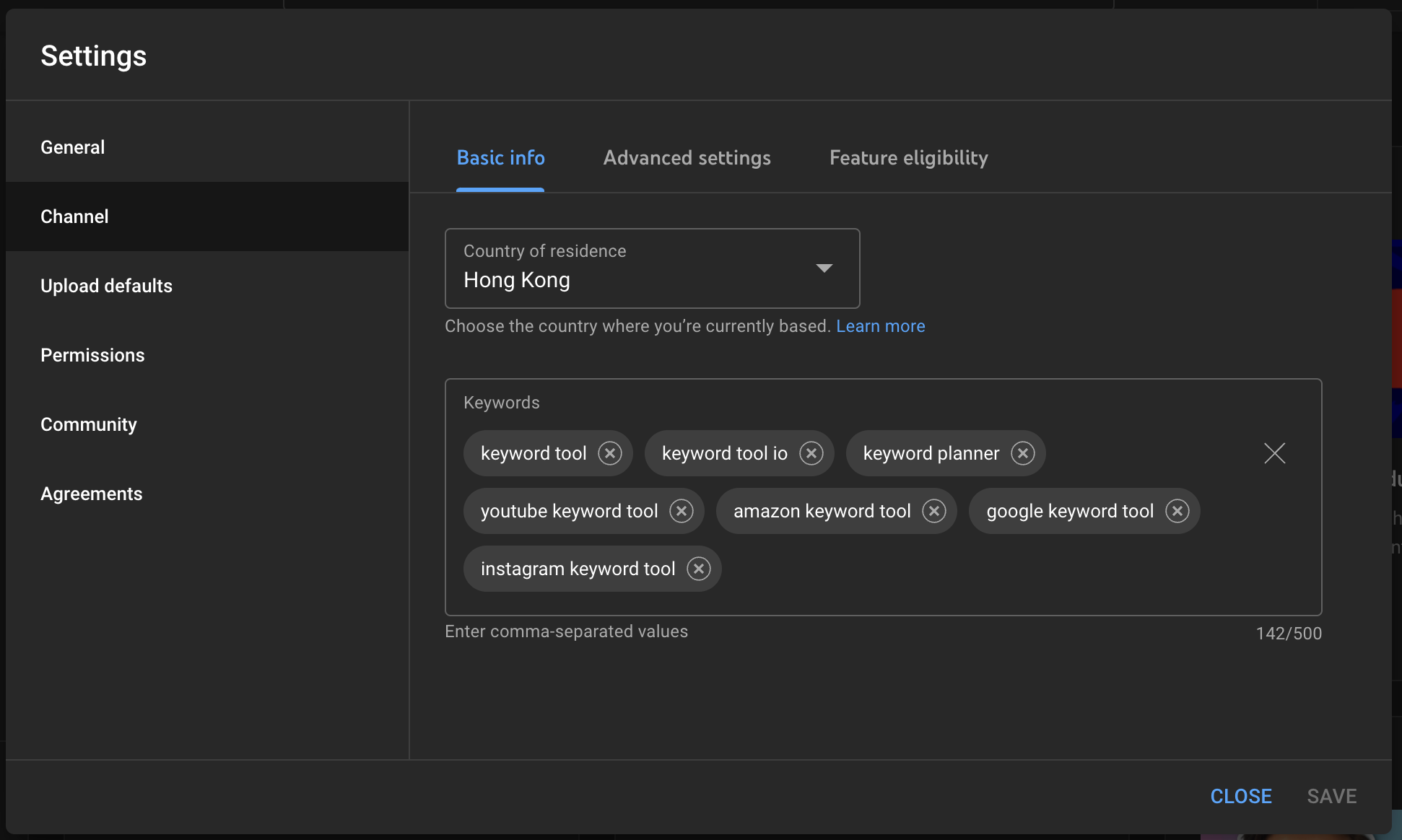 Once you've found a list of keywords you want your channel to rank for in the search results:
Go to your Creator Studio
Click on Settings then Channel
Finally, input your keywords into the box titled Keywords
Showcase your channel by featuring its best content
Whether it is a video that has accumulated the most views or one that accurately summarizes what your channel or brand is about, your Featured Video should act like you channel's trailer.
Just like how trailers are to films, it should highlight the best parts of your channel's content and give viewers a sneak preview of what they can expect from your content.
Don't forget to enable related channels
Every channel's homepage has a list of related channels on its right column. The feed will pull a list of other channels that have similar content with similar viewerships to your channel. And vice versa. It will help to maximize your channel's exposure and YouTube views by gaining visibility on other parts of the platform.
To enable this feature, follow this guide:
Go to your channel's Creator Studio
Select Channel in the left menu, then click Advanced
Under Channel recommendations, choose "Allow my channel to appear in other channels' recommendations"
8) Use playlists and sections
Once a video ends, another video will automatically play, which helps to increase your video's view count. It keeps viewers within your channel and introduces them to other related videos that they might enjoy as well.
Another great function of playlists is that they are listed separately on YouTube's search engine. There is a function in the "Filter" section for search where viewers can search only for playlists. If your channel has playlists, YouTube will list both your videos and playlists for their search and discovery system.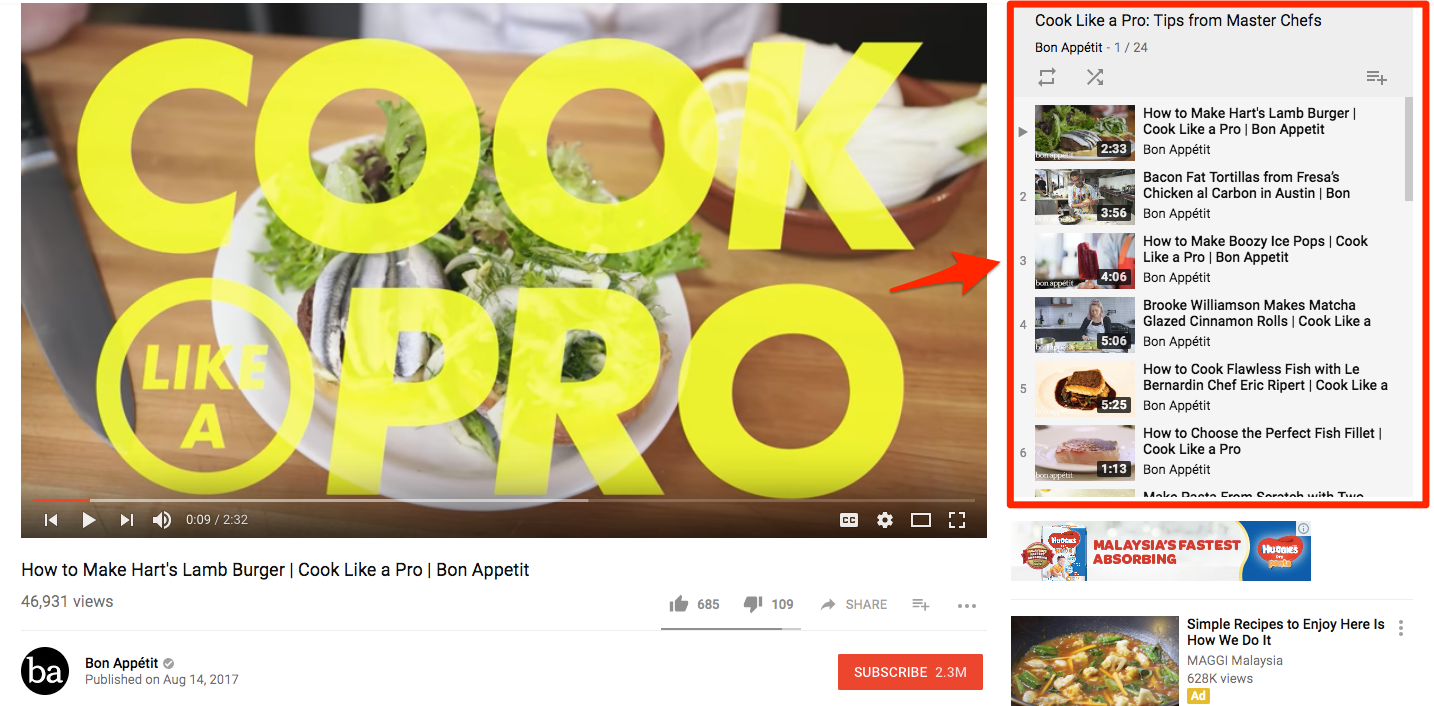 The playlists can also be shared on social media platforms and embedded into websites or blogs.
Organize each of your playlists into its category or type of content. For example, if you are running a channel on food, you can separate the playlists into categories such as "Best Places to Eat," "How to Cook," "Types of Cuisine," and others.
The more related the videos are in the playlist, the more likely viewers will browse through the playlist. And in turn, the more YouTube views the videos on the playlist will get.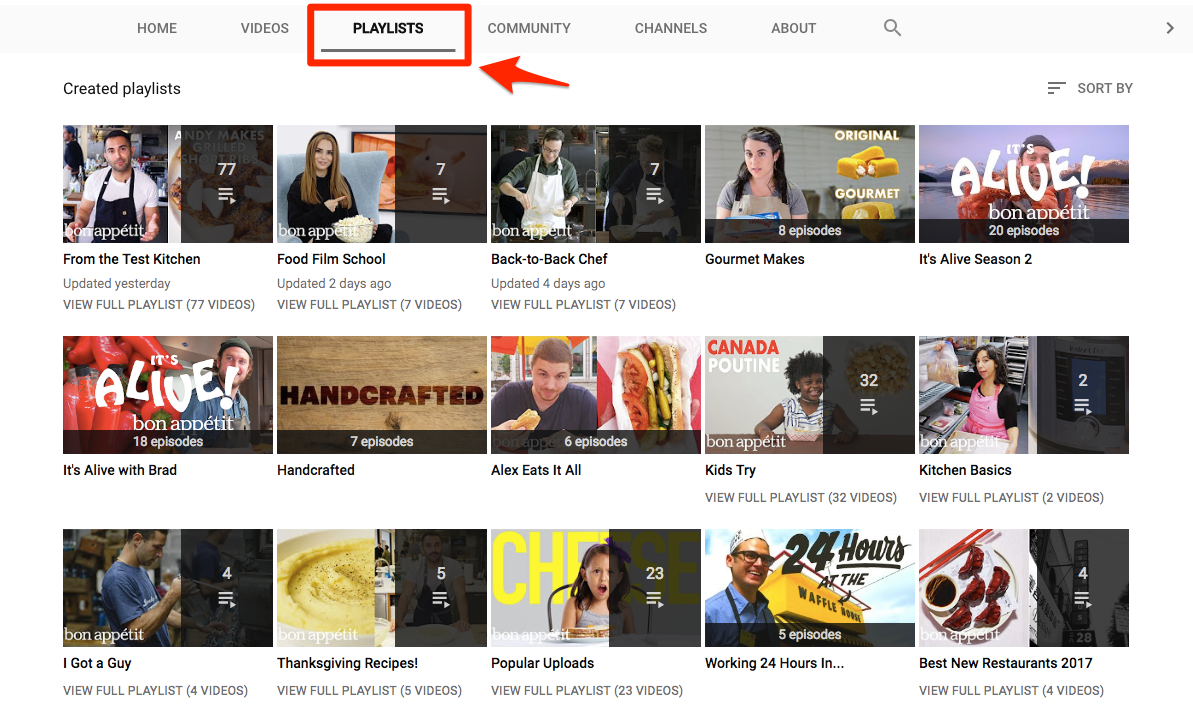 Since videos autoplay in playlists, viewers who watch playlists will typically watch more of your videos. It is an effective yet easy way to increase your YouTube views. Playlists also attract the type of viewers who prefer watching streams of related videos rather than manually searching for similar videos or surfing other channels.
How to create a YouTube playlist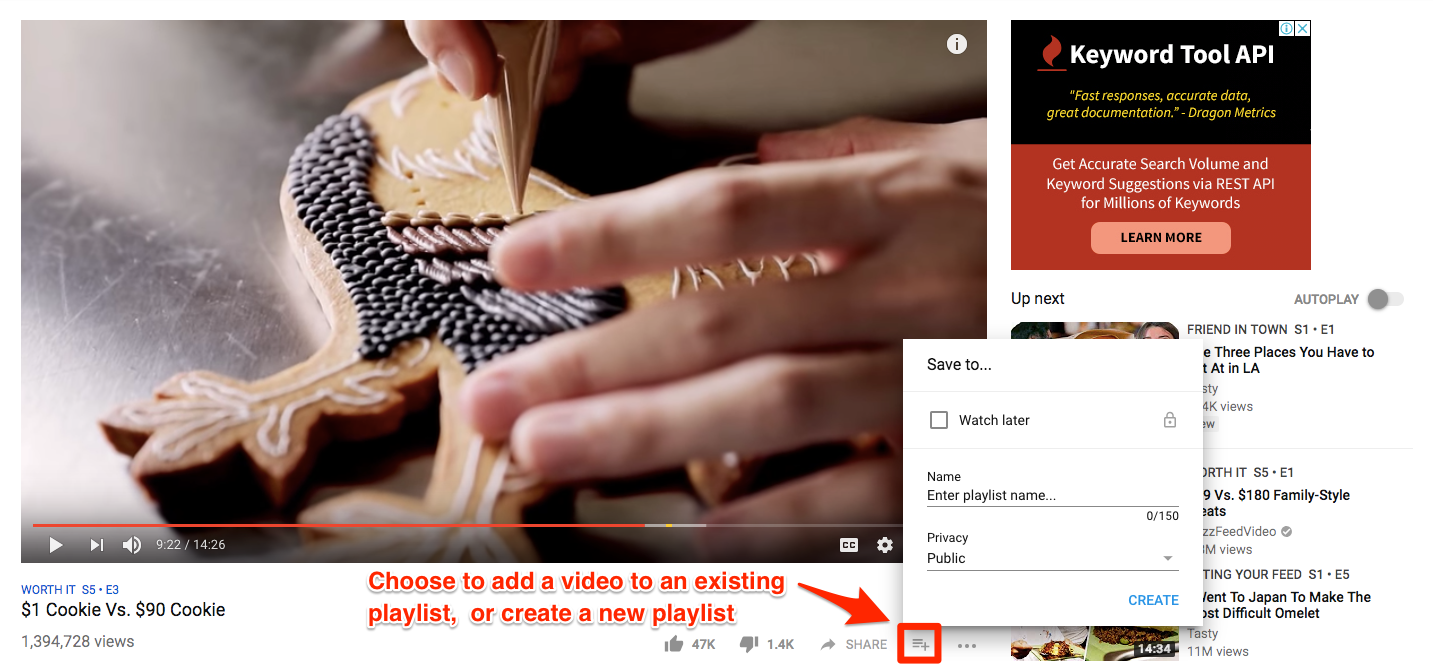 Choose which video or series of videos you would like to create a playlist out of.
Go to the video, and click Add to.
Create a new playlist, or select an existing playlist.
To maximize views, make sure that you select your privacy settings to Public.
Finally, click Create.
9) Use subtitles, cards and end screens
Subtitles on videos are becoming more common today. It has proven to help increase not just video view counts but also watch time. By having subtitles, your video will be appealing to people who do not speak English (or the language your video is in) as a first language and also disabled people with hearing problems.
For more technical or data-heavy content, subtitles are able to highlight vital information for easy consumption, which creates a much smoother video watching experience.
Place your YouTube cards strategically
Cards function like pop-ups that appear during pre-designated intervals of a video. It usually comes with a call-to-action that promotes other content within your video or channel, which encourages viewers to watch more of your content.
YouTube cards allow viewers to interact with your videos and give you the opportunity to lead them towards a desired action or landing page. The cards can show CTAs, customized images, titles, and many more.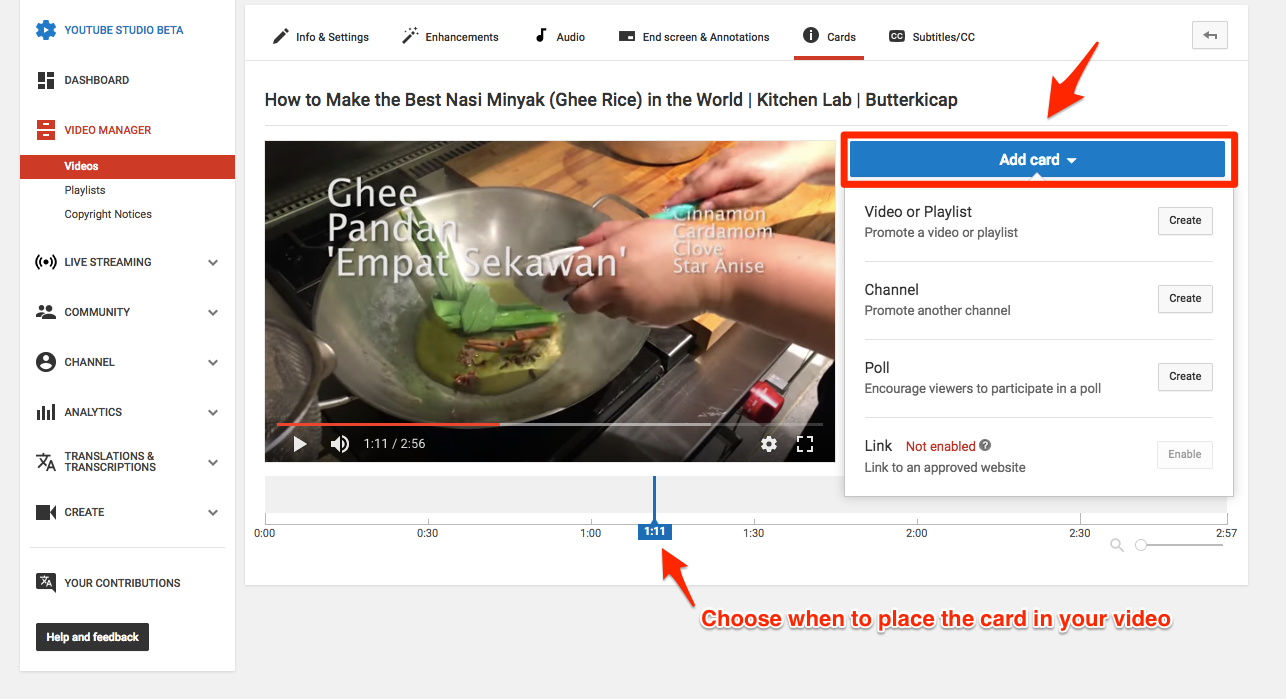 What are the different uses of YouTube cards?
Promote other video content
Get more channel subscribers
Donate to a non-profit
Send traffic to your website
Encourage users to participate in a poll
A quick tutorial on how to create YouTube cards:
A good tip to follow is to study your video's YouTube analytics and find at which point does it experience the most substantial amount of viewer drop off.
You can use those intervals to encourage users to visit other related content or to take a certain call-to-action. Another way is to find ranges where there is the highest amount of viewers and promote your lesser watched videos during those time slots. It is a quick and easy way to boost the YouTube views of your less popular content.
Create end screens that have a specific call-to-action
End screens, like cards, encourage viewers to watch more of your videos. It serves as a final opportunity for you to connect and engage with your viewers, be it to communicate additional information, a reminder to subscribe to your channel or to add a comment to the video.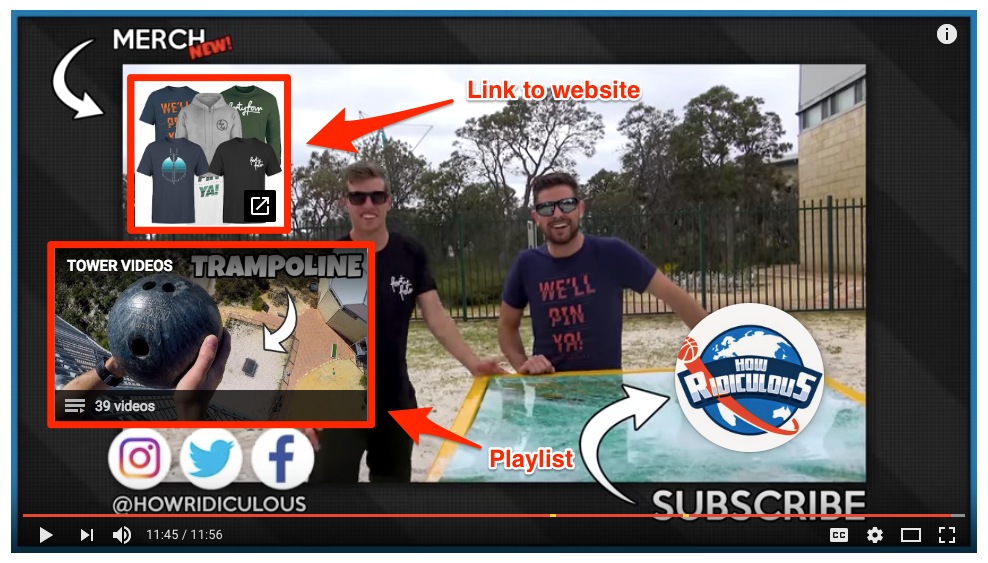 End screens could also become a valuable resource for the viewers who enjoyed your video and are curious to know more or take a specific action. For example, if your video was about the unboxing of a new gadget and if viewers liked the review, it might prompt them to go to the gadget's official website to learn more or purchase the item outright.
You can also add a link to your playlist in one of your end screen cards. Adding another funnel to draw your viewers to other related videos can also help to boost your YouTube views.
How to add a YouTube end screen?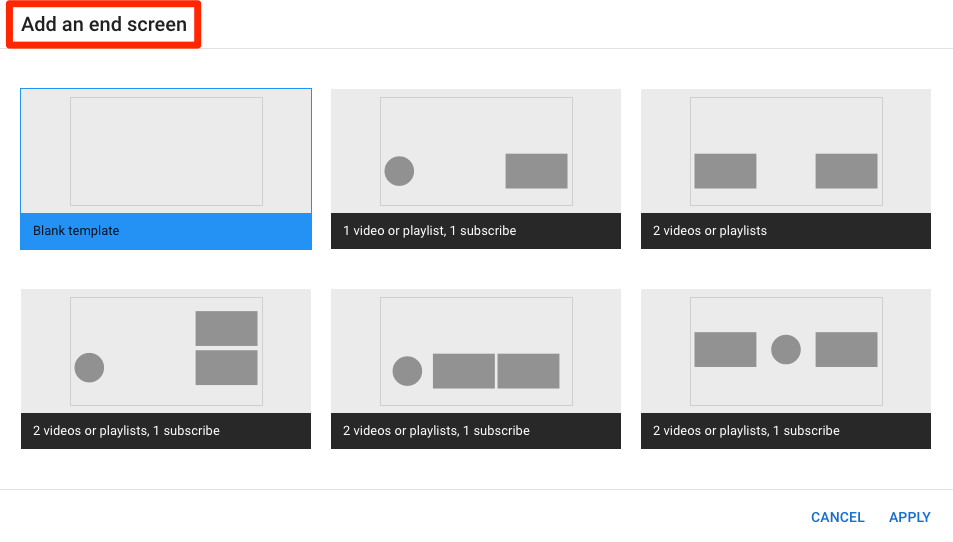 Go to the Creator Studio link under your YouTube account icon
Click Video Manager, then select Videos
Choose the video that you want to add an end screen to
Click Edit on that video, then click End screen
Choose whether to create an end screen using the Add element option, create using a YouTube template, or copy an existing end screen.
Once you have decided on an end screen option, click Save.
Getting more YouTube views and growing your channel may not be an easy task, but there are many ways to do it. The tips and tricks laid out in this article can both used by first time YouTubers and seasoned creators.
Keep in mind that you must always begin with creating high-quality content that resonates with viewers. Optimize it well, perform keyword research, and avoid any black hat techniques to keep your channel safe and grow it for the long term.