⌬ Meme Marketing: The Next Revolution in Marketing Strategy? 🤔
We live in a funny world where people always look for humor in everything. And for that, many people are finding exclusive ways to induct the concept of Memes into every aspect of their lives. This is why meme marketing is getting more popular by the day!
Marketers have realized that memes have the power to go viral, which is why they have started to use them in their marketing strategies.
What is meme marketing?
Meme marketing began in 1996 when people started to share witty short clips between them. Although, most of them were not aware of it until Facebook and Instagram came into existence, and people started interacting with each other through social media.
After that, the concept of memes started to grow gradually and then gained massive traction in recent years. Because the idea of memes was so realistic and successful at communicating sentiments, emotions, and important messages, most businesses began utilizing them to advertise and promote themselves as they grew in popularity.
But bear in mind, your memes should be good and relevant to your brand to make them work.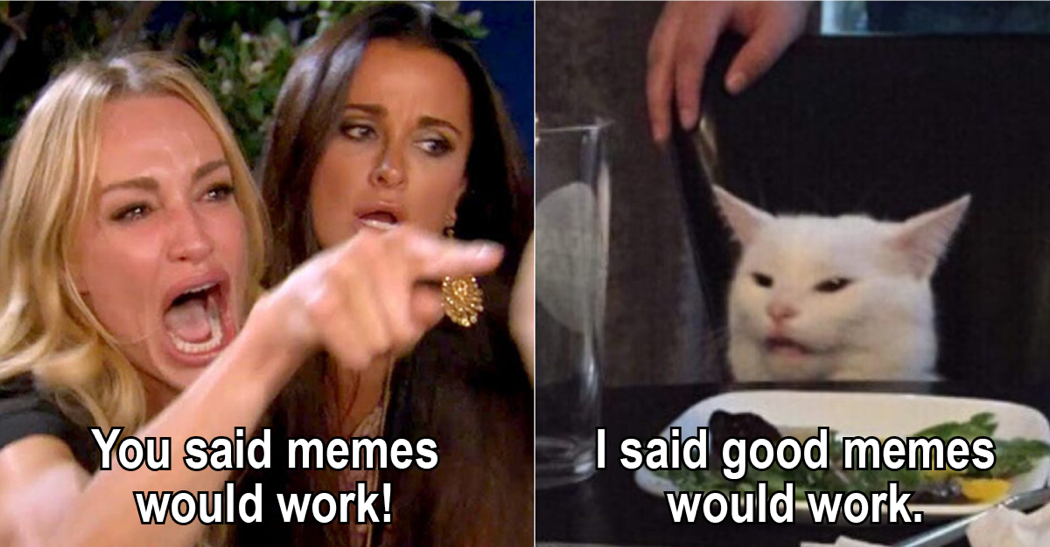 Today, memes hold a special place in the fast-moving digital world, where people prefer to engage themselves socially through different social platforms.
If someone sends or shares a funny meme with you, you will try to build a relationship with them. That's exactly what memes do. They have the power to bring together people from different parts of the world who share similar humor related to a specific context.
Why is meme marketing so effective?
Marketing your product to the fullest is quite hard in this saturated market. Isn't it?
Besides, it is pretty challenging to form a winning strategy when so many social media channels and tactics are available.
Meme marketing also emphasizes brevity, simplicity, trends, and culture. It may keep people predicting which news will become popular and turn into a meme by looking at the current trends. This aspect of getting in flow with the timing is also one of the reasons why meme marketing is so effective.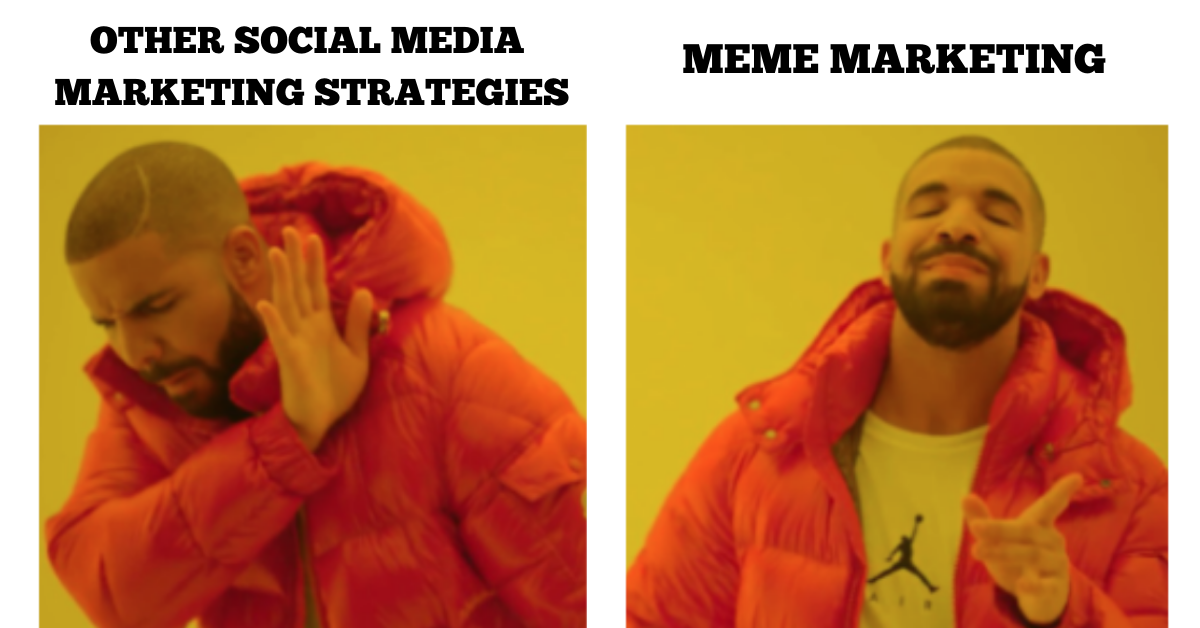 It basically illustrates the fundamental norm that media (especially social media) fuels people of different cultures to interact through clever humor.
Around 4.88 billion people use the Internet globally. So, with the Internet's evergreen enormity, it's fair to conclude that if something unusual occurs, there's a meme for it.
Since memes span all interests, genres, and platforms, you will always find a relatable meme that fully fits your situation or needs.
Meme marketing is also extremely useful in getting your audience to interact with you digitally. That means you will have the power to leverage the importance of memes to connect with others who share similar beliefs just like you!
Like how we can connect with our Keyword Tool users with this meme: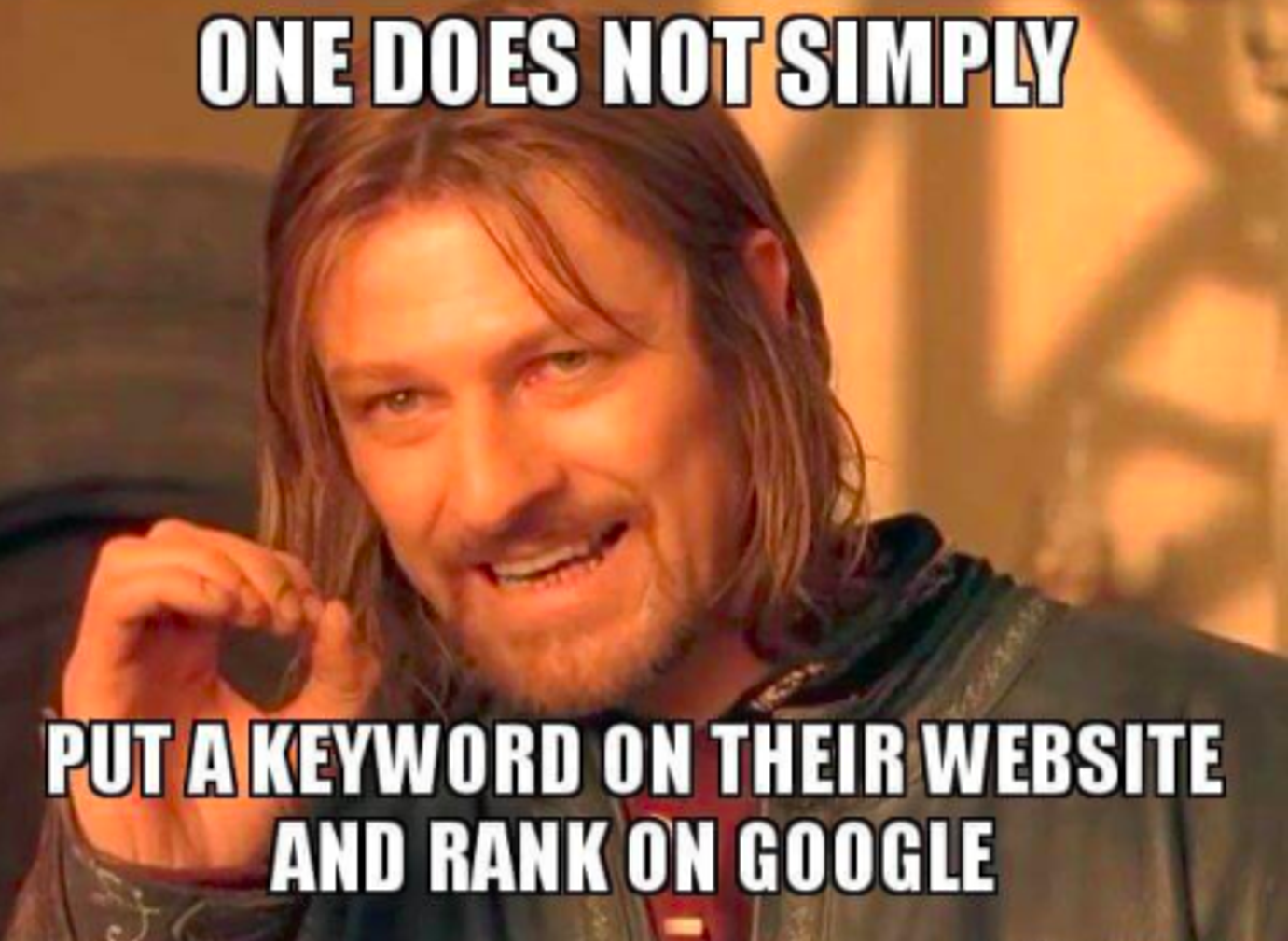 And to grow in the 21st century, it is crucial for businesses to enhance their reach to gain recognition and exposure through meme content.
Some excellent meme marketing examples!
Some of the brands that are using Meme Marketing to enhance their communication are:
1. Netflix:
Netflix has the reputation of creating great content from its own library. They usually publish 2-3 memes every week that are well appreciated by their audience while also advertising their shows that viewers may watch immediately.
They are one of the best companies at creating funny memes that reflect the concept of their content.
Have a look at this one!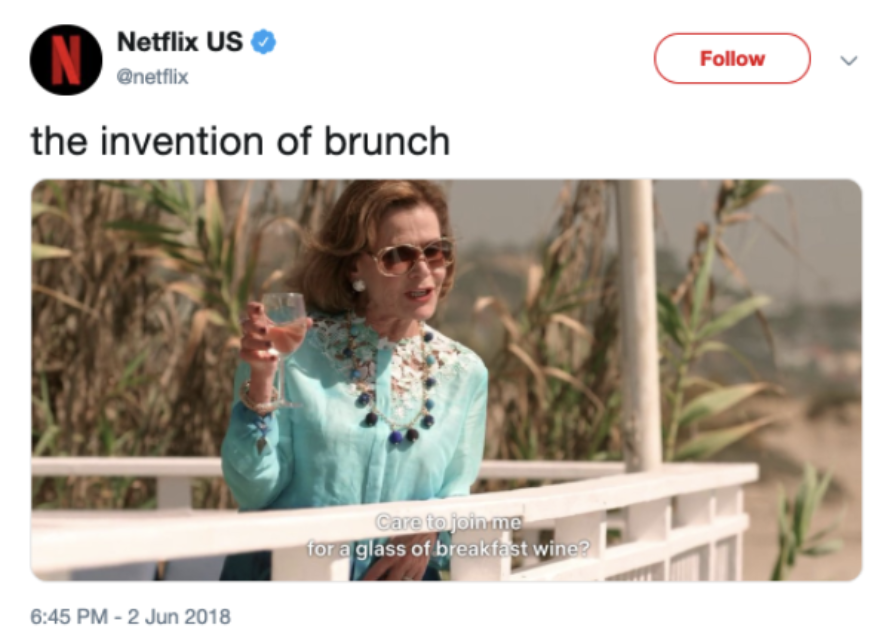 See how they are using memes to convey to their audience that a popular show is having a comeback? This meme must have prompted many people to go start watching the show as it must have piqued their interest. That's the perfect use of meme content! Isn't it?
2. Domino's:
This famous pizza chain also surprises the viewers by posting illustrative meme concepts that can go viral in no time.
When Domino's posts memes to their social networks, they usually mix perfect timing with distinctive graphics to enhance the meme's effectiveness.
Just like this,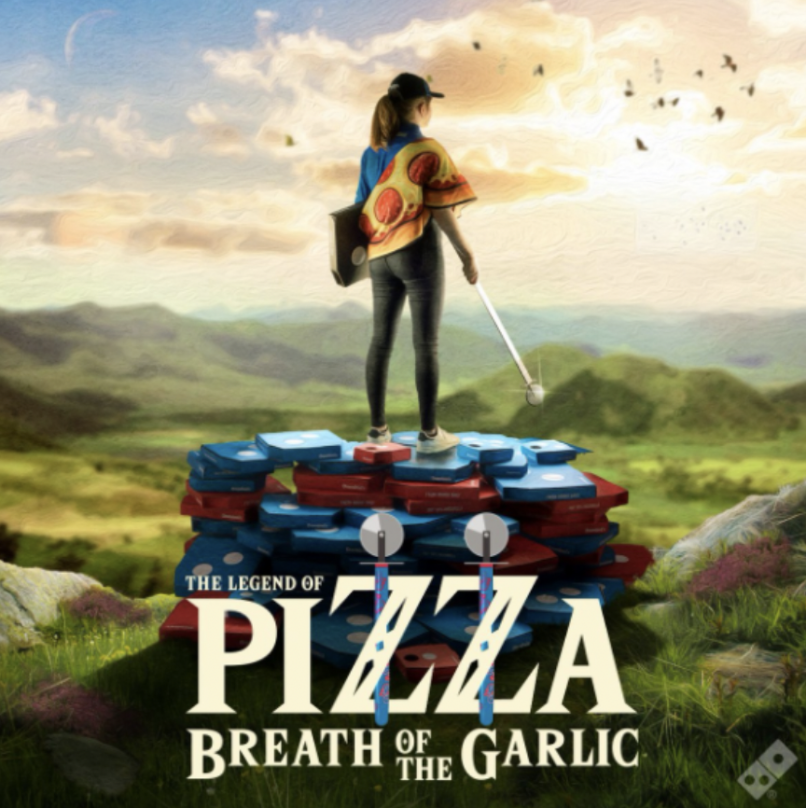 This was inspired by the new game, 'Legend of Zelda', so they decided to blend the concept with their product which got them great engagement.
3. Seamless
Seamless, an online food delivery company, keeps itself updated with the latest trendy memes and art. Recently, they started making their own memes as part of their product campaign, which proved to be a massive success for them.
This meme depicted the value of their burritos perfectly: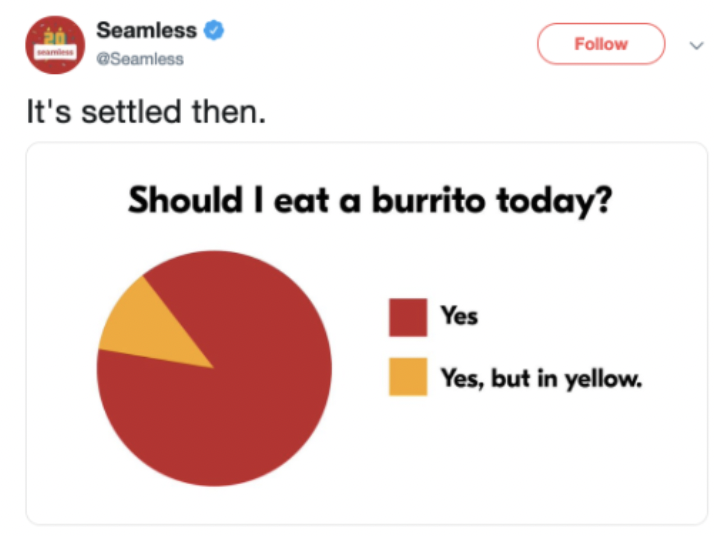 The campaign made use of a chart, which showed a single possible result regarding their product which actually made people curious to try their burrito at once. It also helps that food is hard to resist!
4. Diamond Express Travels:
Using the sarcastic Drake's meme face is definitely a fantastic concept for a meme!
Have a look at this,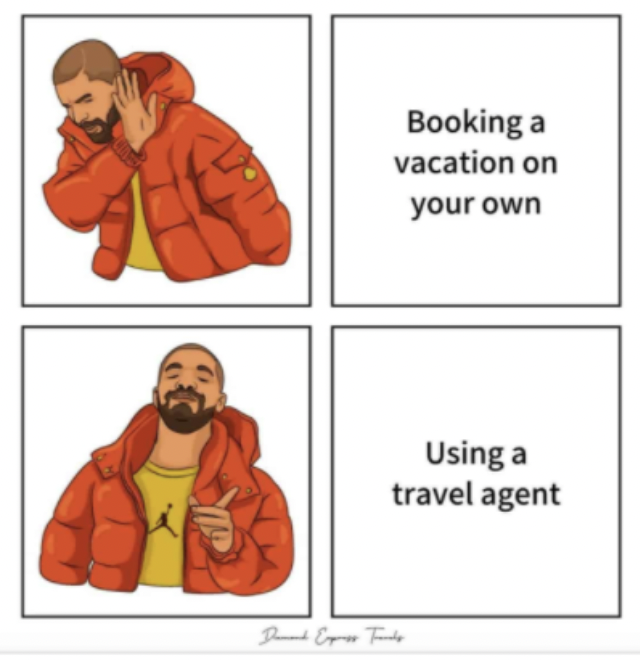 Diamond Express Travels uses the meme perfectly to underline a frequent problem among travelers: the hassle of arranging and organizing your holiday. By relating to the concept of memes, they have highlighted the importance of hiring a travel agent rather than making the booking on your own.
Also, see how they have combined the content of the meme with their service beautifully. This is meme marketing at its best.
5. Black Rooster Taqueria
Oprah Winfrey – another meme content name that is popular with millions of people!
Mexican eatery Black Rooster Taqueria created a straightforward scenario to communicate what their brand actually is. They marketed the importance of their tortillas and how they are the best in the town.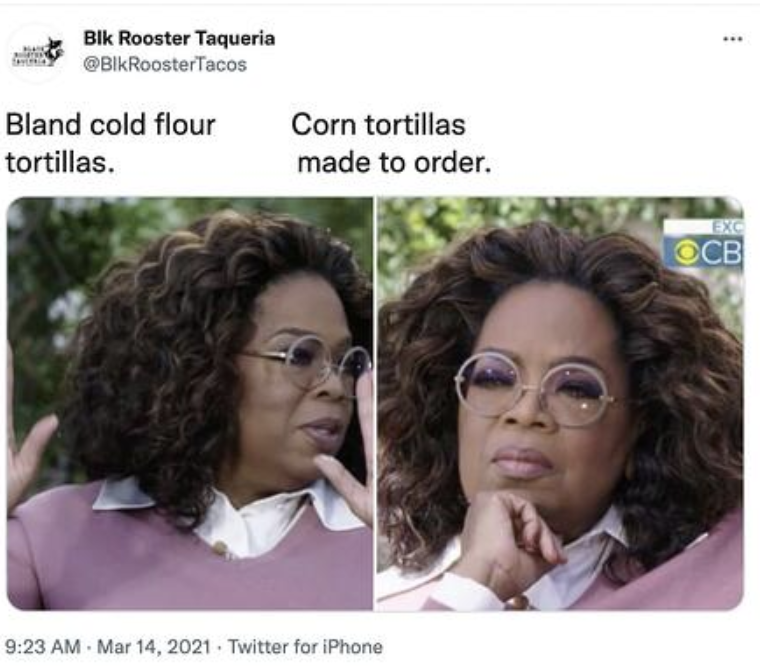 With a guarantee like that, wouldn't you be curious to give their tortillas a try too?
How YOU can create a winning meme marketing strategy today!
Here we will walk you through some of the guidelines on how your marketers can adopt the idea of Meme Marketing for their next marketing campaign.
1. Keep in mind the Vision of your brand
Memes must represent your brand's fundamental values and message for them to be classified as marketing material.
First, you need to brainstorm about the nature of your brand. Is it friendly? Then a harsh, sarcastic meme won't work for you. Make sure you don't offend anyone with your content.
Instead, use a meme that is relevant to your audience and that you know will resonate with your audience. Like how BarkBox did to prompt its users to buy something from them through this meme: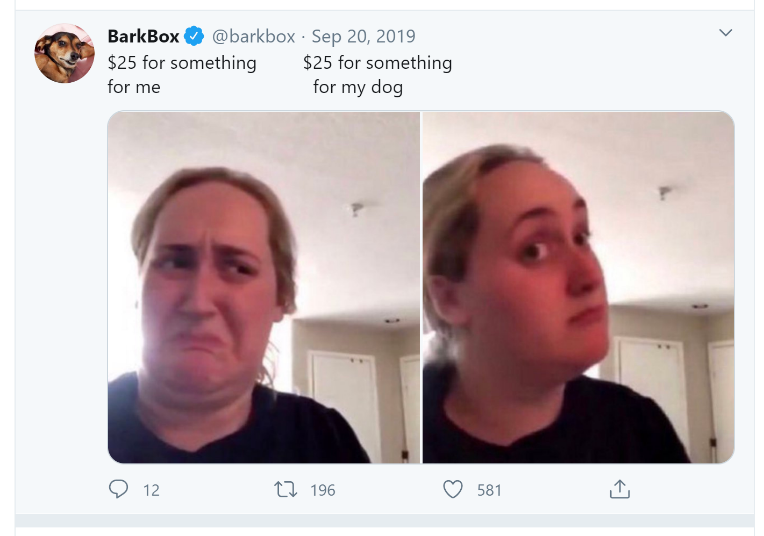 If you can captivate your audience with more witty content, then you know you've succeeded. To excel subtly in this marketing approach, you need to tailor your memes to deliver appropriate information for your target demographic.
2. Pick a relatable concept
The memes you choose must reflect an openly shared joke or a relatable circumstance that can mesmerize your audience. If your target audience cannot relate to the context, they will not engage with and react to your meme.
Memes shouldn't be hard to understand or make your audience puzzle over what you're trying to say. They should be easy to grasp and entice a good response from your users. Just like how Jimmy John's did.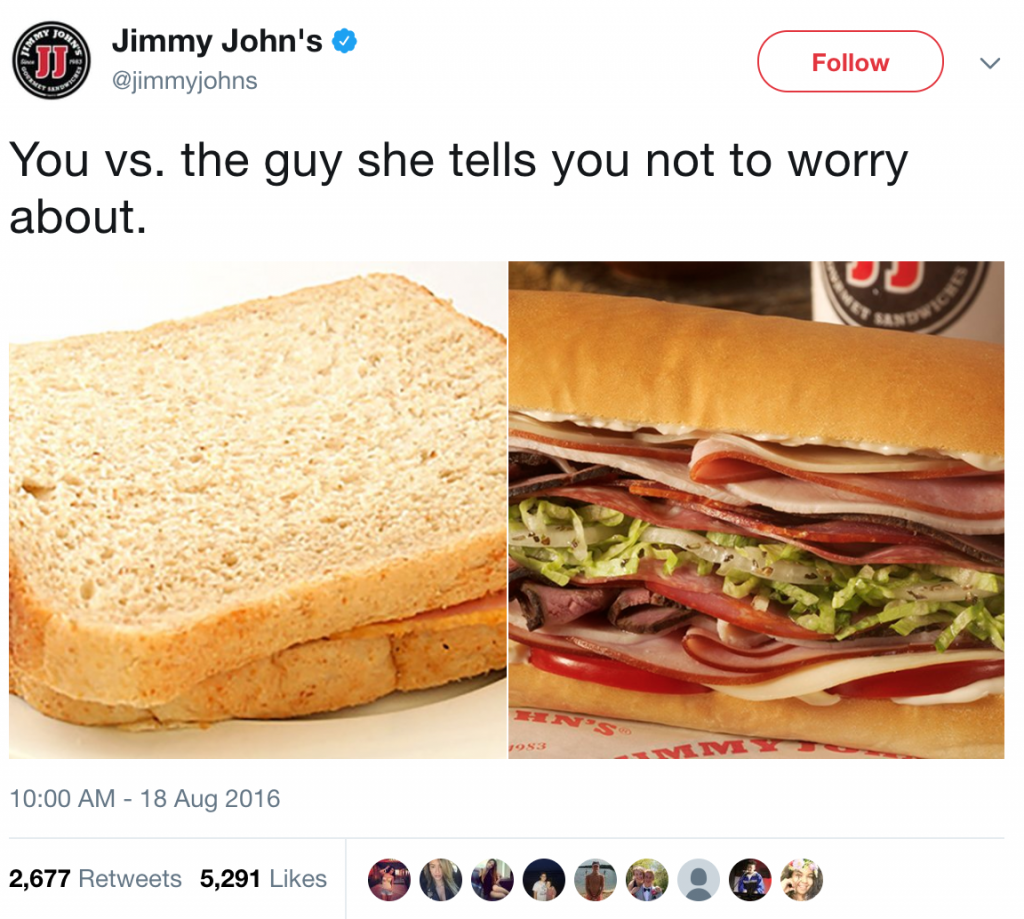 They subtly implied that their sandwiches are the best in the market with this viral meme trend. The meme element combined with the very enticing picture of their loaded sandwich must have prompted many people to pick up their phones and place an order.
You know you're doing marketing right when you're getting revenue without spending a dime!
3. Create subtle buyer personas for memes
Keep an eye out for online perceptions that circulate about your brand or company.
In this way, you will understand what meme content is most suited for your buyers. This crucial insight might assist you in strategizing your marketing strategies for success. Furthermore, knowing the nature of your target audience will help you choose better memes for digital platforms.
4. Hop on the trending meme train
One of the best meme marketing strategies is to pick the most trending memes and bend them according to your brand message.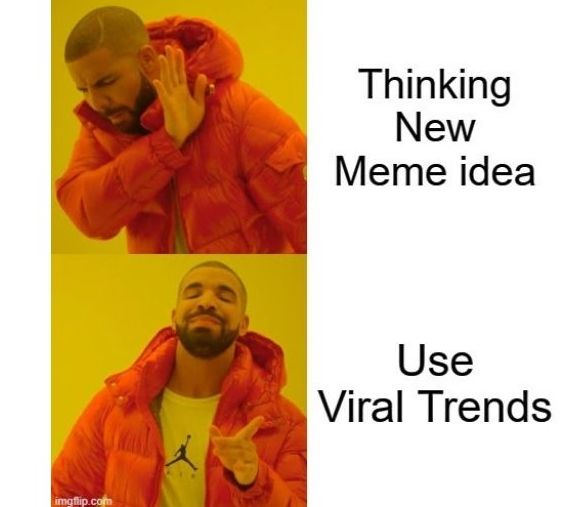 Your marketers won't have to think for hours if they carve personalized memes out of the most viral memes around social media. For that, you need to look at what's trending nowadays and how you can use them to define concepts that can enhance your online presence.
5. Timing is important
Memes frequently have a brief lifespan since they revolve around an event that few people are aware of. They quickly fade with time, so marketers have to be super-specific while deciding the right time to publish a meme.
Make sure to research how popular a meme is presently to increase the chances of it becoming viral. If you play around with a meme that is a year old, then you might not get the desired reaction from it. People have already consumed that content and moved on to fresher ones!
Time to include meme marketing in your strategy!
We're pretty sure you have enjoyed and shared memes in your free time too. It's hard to find a person who doesn't enjoy humourous content, especially from brands where it's unexpected!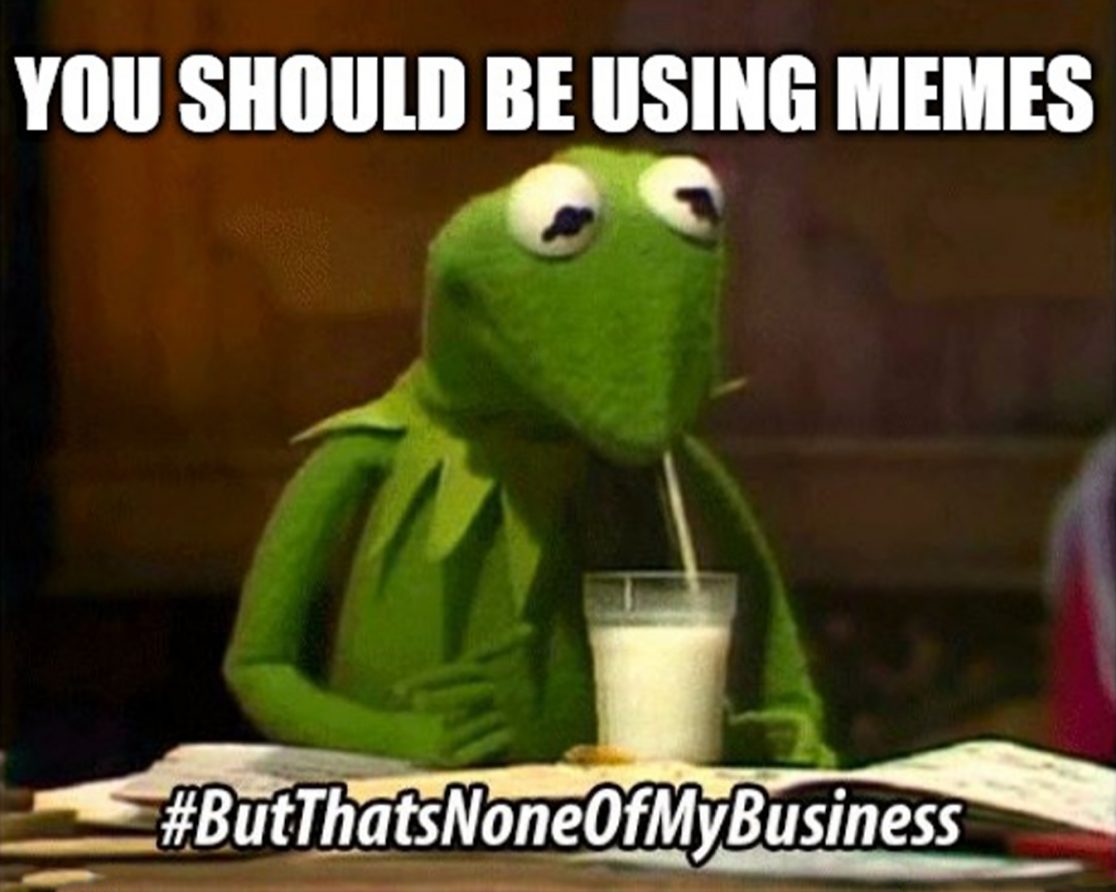 So start including memes in your marketing strategy from today. You never know which one could go viral in no time.
Memes aren't only for naive young students or corporate professionals. They can resonate with every age group. That's the beauty of them. Use meme marketing to your advantage to appeal to your audience and increase your share of voice!
Frequently Asked Questions