The Complete Guide to Ranking Your Business on Google's 1st Page
Local SEO is similar yet quite different compared to conventional SEO exercises.
Optimization for local search is primarily targeted towards brick-and-mortar businesses with a physical location (e.g., car workshop, florist, restaurant, etc.) or service-based companies without a local premise (e.g., wedding photographer, nanny, masseuse, etc.).
It helps potential customers to find a business's location and information by providing data like address, contact number, location map, operating hours, and more.
With a thorough local SEO strategy, a business will be able to create a strong online presence that enables customers to quickly get information on its products or services on search engines.
It's important to note that searches for businesses don't just happen on Google, but also Bing, Yelp, Apple Maps, and many more. But since Google accounts for over 90% of all search queries on the web, we will focus on Google for this exercise.
To ensure your business has online properties that are properly optimized and ranks well on Google, you will need to:
Optimize and manage your Google My Business account
Improve your on-page SEO
Have active social media profiles
Nearly half of all searches made on Google are local, which means consumers are more prone to doing research or finding information about a business or store before engaging with them.
More than 80% of consumers use search engines to find information on local businesses, out of which 72% will visit a store within 5 miles of their location.
What is local SEO?
Local SEO is the process of optimizing your online presence to attract more sales or business from relevant local searches. As opposed to conventional on-page and off-page SEO, local SEO helps to maximize the visibility of a business or company on a search engine through snack pack, organic results, rich snippets, and local citations.
How to create a local SEO strategy?
If you're running a business with a physical location or servicing a client that has one, your local SEO should be optimized correctly. But before that, you will need to plan and create a local SEO strategy. Here is a short list of what you need to do:
Claim and optimize Google My Business
Perform keyword research
Optimize the website
Engage with online directories and cite your NAP (Name, Address, Phone Number)
Manage online reviews
1) Claim and optimize Google My Business
Claiming and optimizing your Google My Business listing is arguably an essential part of local SEO. But don't forget about Bing Places and Apple Maps too, and if you are located in the USA, you should claim your Yelp profile also.
A case study by Moz has shown how vital it can be to insert the right keywords, descriptions, and categorization of business for Google's search signals:
The "Local Pack," or snack pack, indicates Google's top 3 results on its first page for local searches, usually displayed underneath a Google Map: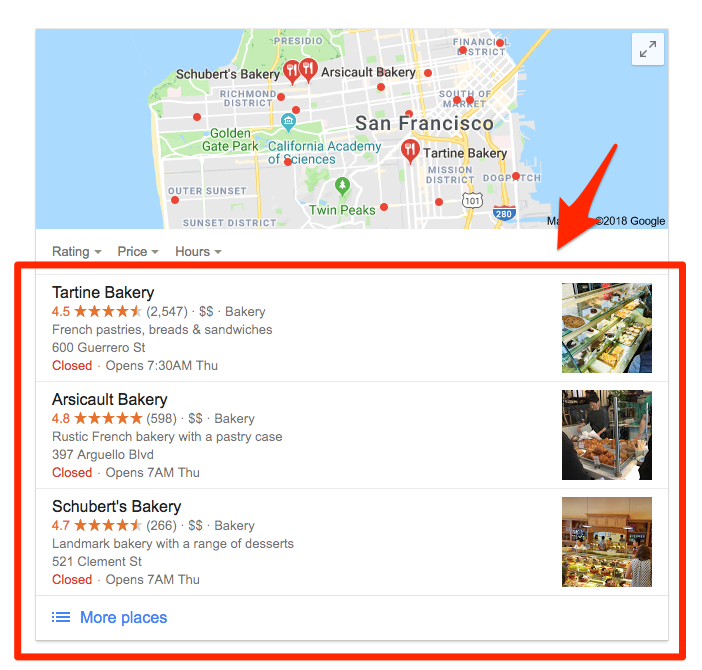 To ensure the online presence of your business will rank well, you need to:
Create and verify a Google My Business page
Make use of Google Posts to publish news or latest promos
Encourage customers to share reviews online
Respond to reviews as an official business entity
If Google can verify your business as authentic, it will also potentially reward you with the sought-after sidebar space in Google local search.
How to setup Google My Business
To be eligible to register with Google My Business, you'll need to be the owner or authorized representative of the business. Here is the list of information that will be compulsory to key in:
The name of your business
An official address of your business or premise
Your business website URL and contact number
Operating hours, including special hours like events or holidays
Category or type of business
Product or services menu
Make sure that the location of your business premise is pinned accurately on Google Maps because the same address will also appear on Waze.
When creating or verifying your Google My Business account, you'll also need to ensure that you do not violate any Google My Business guidelines.
2) Perform keyword research
Customers who are looking for your business on search may or may not have come across you before. Either way, inserting the right keywords is essential in making your business more discoverable. For example, if you're running a bicycle shop in London called Cool Cycle, you'll want to appear in searches like:
Bicycle shop near me
Bicycle shop in London
Cool Cycle
Where is Cool Cycle
What is Cool Cycle contact number
What time does Cool Cycle close
If keywords in your Google My Business page are optimized correctly, Google will show these non-traditional queries as cards (Knowledge Graphs) on SERP such as: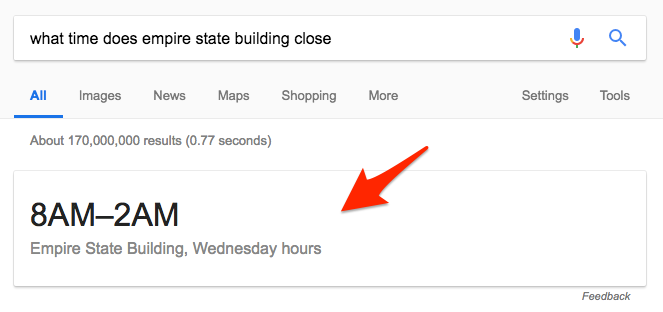 Targeting for exact-match and related keywords to your business will make it much easier for your customers to find you on Google. Another best practice is to include the type of product or service alongside the location of your firm or store.
To do this, you can use Keyword Tool and filter your results based on your location. For example, if you have an affordable car rental business in London, you might find additional high-volume keywords using this tool: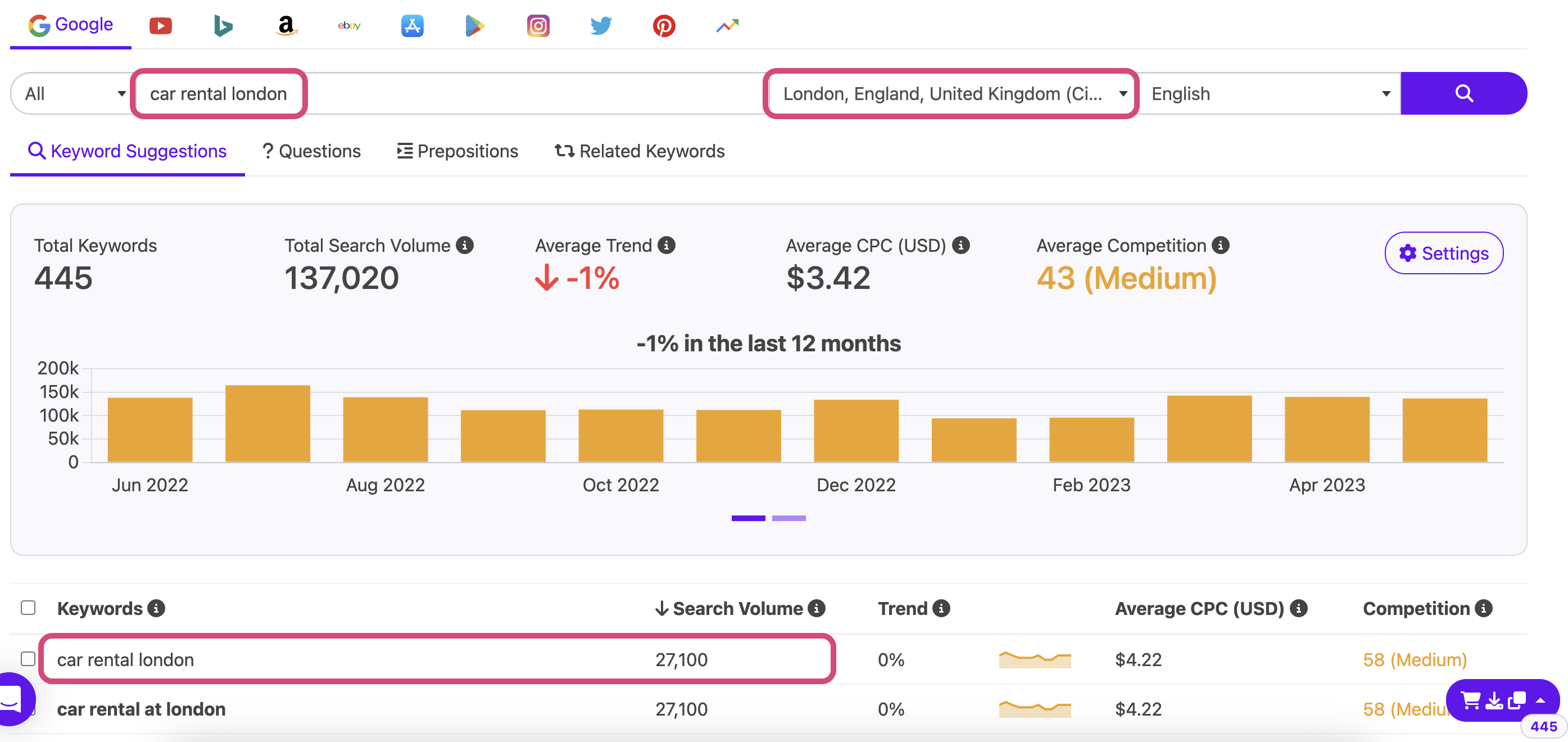 The results will give you alternative keyword ideas that are relevant to your business. The example above has 445 unique keywords pulled from Keyword Tool, showing three keyword variations that you can use for your affordable car rental service in London.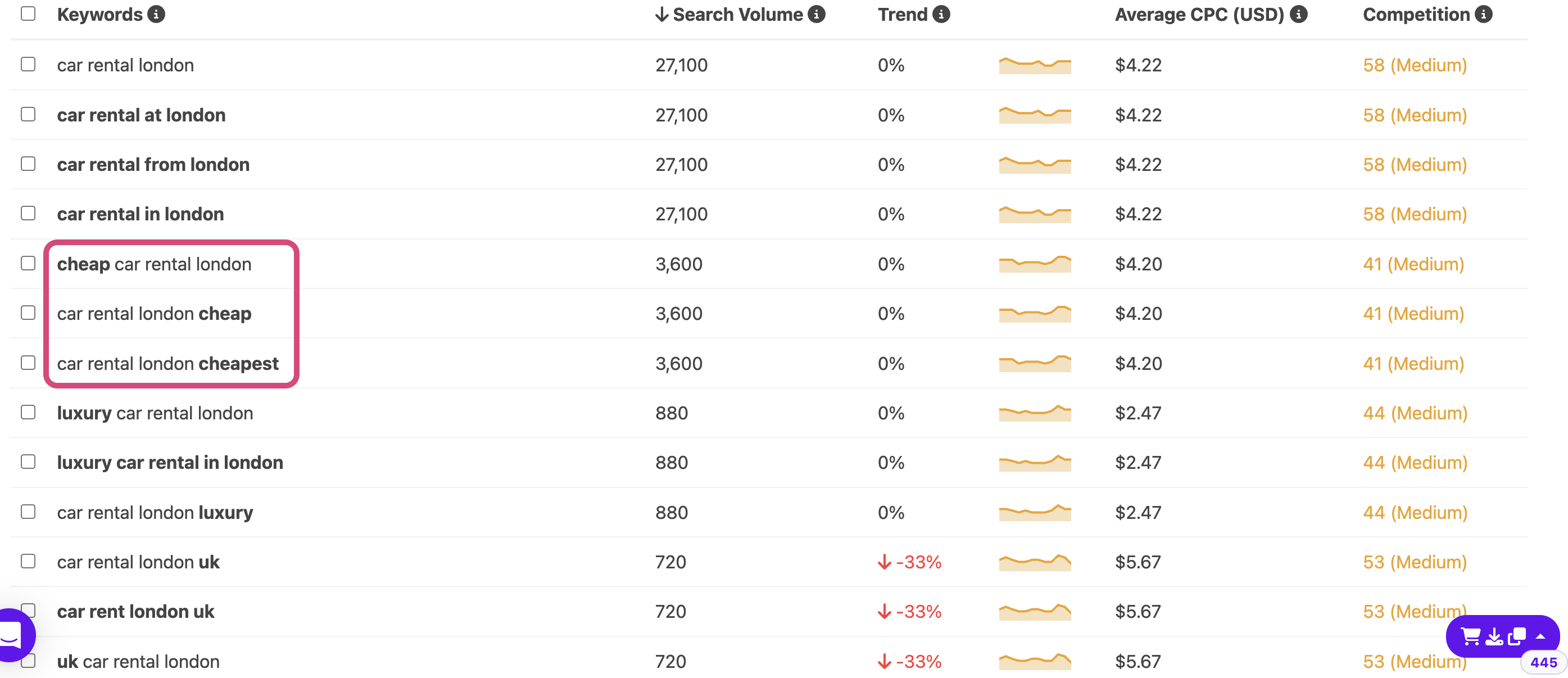 On top of that, you can also get more keyword ideas from the Related Keywords tab: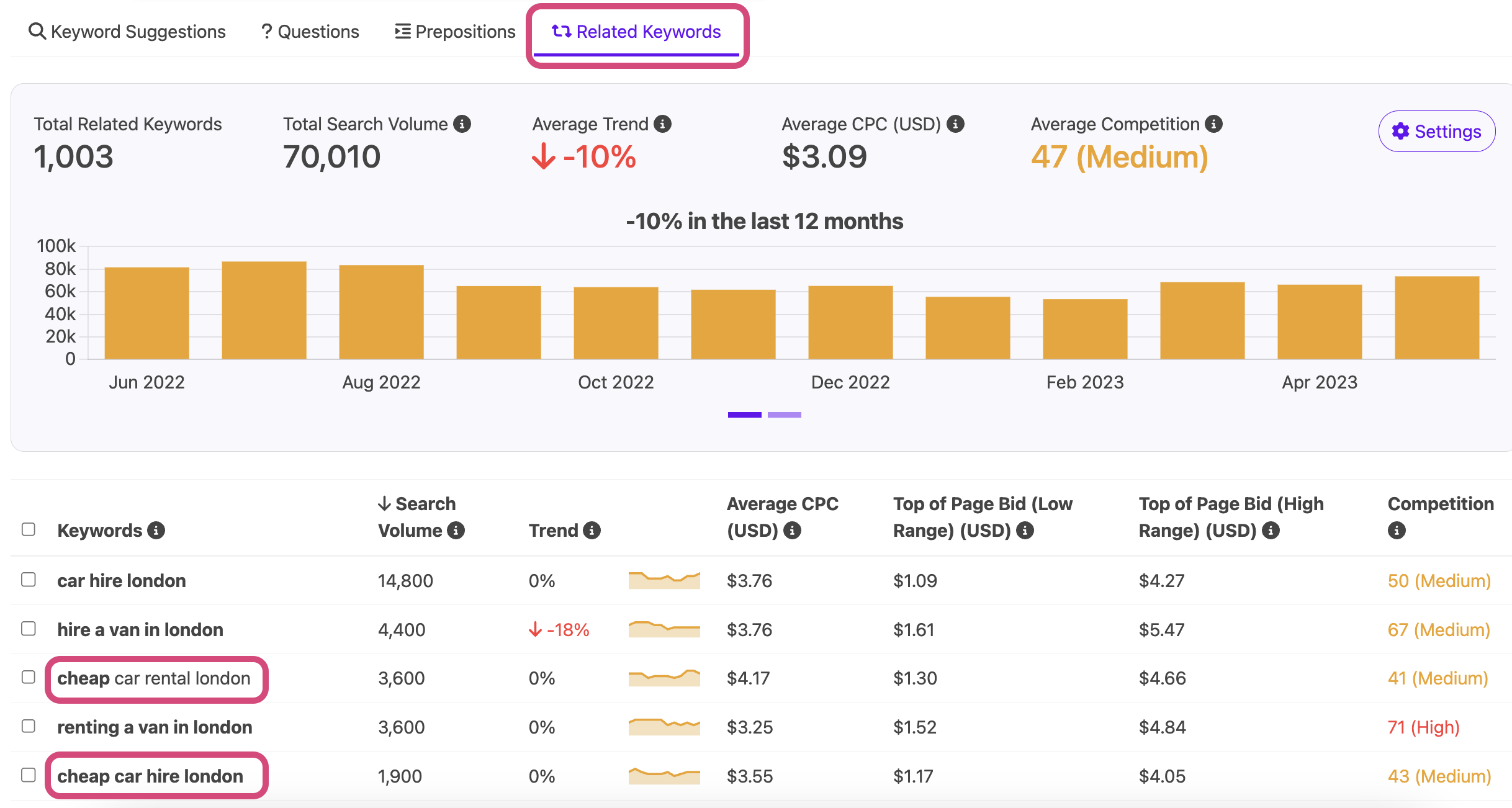 3) Optimize the website
Just like any website with content, it should be optimized adequately by including high-volume keywords. On-page optimization will go a long way to boost the visibility of your business on SERP.
Here are some SEO tips to help you optimize a website for local business:
Improve site structure and internal linking
Your website's site structure should be simple enough for both customers to navigate and Google crawlers to understand. When combined with well-managed internal links, it will help the landing pages rank well on Google.
Optimize the website's metadata
Just like any on-page SEO exercise, you will need to optimize your business website's URL, title tags, headers, and meta description. Use Keyword Tool to source for relevant high-volume keywords to insert in your metadata.
Create valuable local content
The website of businesses used to be thin in content, mostly consisting of sales-driven landing pages. But that has since changed. In today's increasingly competitive and crowded landscape, businesses need to innovate to attract and retain customers. And one of the most cost-effective ways is through content marketing.
For local businesses, creating content that is relatable and relevant to its customers can go a long way. It provides an opportunity for the brand to become a thought leader while strengthening your brand value.
Local content can be created on the blog section of a business's website or in Google My Business via Google Posts. Ideally, you should leverage on both platforms.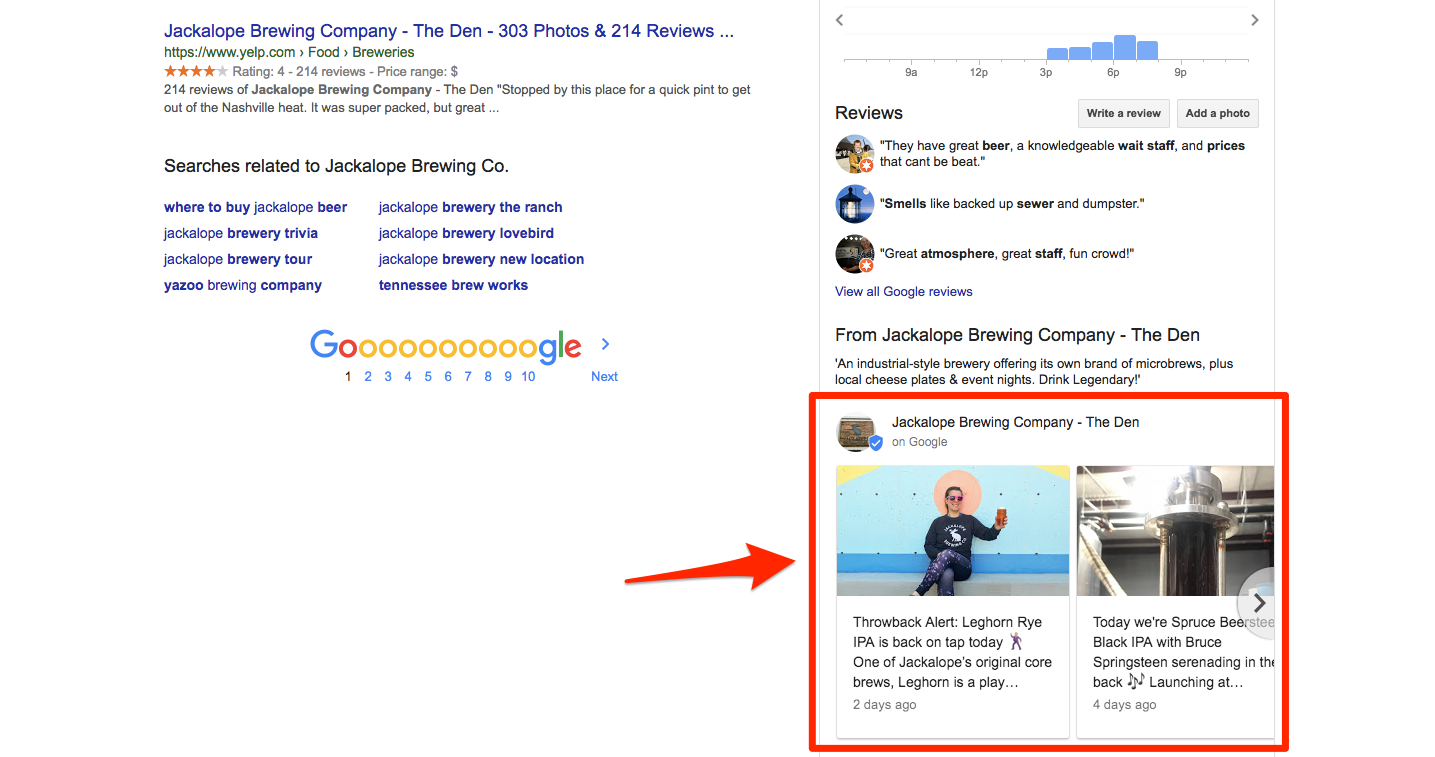 Display NAP as schema format
It's a good idea to display your NAP on the footer of all your landing pages. Meanwhile, on the About page, the NAP is best accompanied by an embedded Google Map.
For Google crawlers to show your NAP on SERP cards, it needs to be formatted correctly. Use schema markup to tag your website data to accurately in Structured Data Markup Helper.
Tip: Make phone numbers clickable. It will make it easier for your prospective customers to get in touch with you, thus increasing the potential click-through-rates.
Make your website mobile-friendly (or eligible for AMP)
Did you know that a study by GoGlobe found that 46% of all searches on Google are local, out of which 89% searched for local businesses on their smartphones every week? It goes to show that being mobile-friendly has never become as important as it is today. And it's set to grow even more soon.
If you're unsure about the extent of mobile responsiveness of your business's website, it's best to perform a mobile speed test. The tool by Google will show you gaps in speed and how best to rectify and improve upon them.
As of 9 July 2018, Google has implemented an algorithm update to prioritize websites that are mobile-friendly and AMP-enabled in search rankings. The new mobile-first search index is part of the search engine's effort to favor mobile pages rather than desktop versions.
Making your business's website mobile-friendly has become more important than ever before, for both Google crawlers and consumers.
4) Engage with online directories to cite your NAP
Online directories are like the Yellow Pages of today, featuring a list of businesses within a specific niche, category or location that is searchable by consumers.
When the NAP of a business is listed in an online directory, it improves discoverability and helps to boost its SEO through authoritative backlinks.
Follow these best practices when adding your business to online directories:
Keep a consistent NAP across all online directories
Write a good but brief description of what your business is about
Link back to your business website
Add images and visuals that reflect the nature of your business
BrightLocal webinars performed a survey consisting of more than 500 local SEO consultants and small-to-medium business owners, with nearly 95% of them located in the USA and Canada.
The study found that the number one factor for ranking issues of local businesses is inconsistent NAP citations: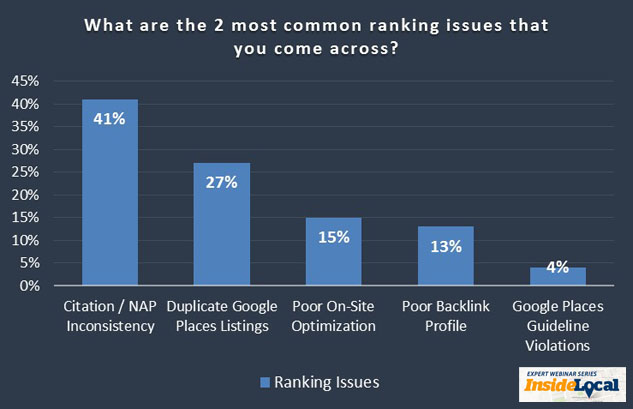 Spend time to ensure that your NAP is correctly mentioned in online business directories, social media platforms, and your own Google My Business page.
Note: Anyone will be able to suggest changes or edit information displayed on your Google My Business. Make sure to keep an eye to unwanted changes to your NAP.
Which online directories to submit your business?
There are many online directories that you can submit your business into, but it's best to aim for the larger and more established ones. Here is a list for you to get started on:
5) Manage your online reviews
Most consumers today often choose to research online before deciding to purchase a product or subscribe to a service. They browse through online reviews on Google, Facebook, Yelp, Trip Advisor, and other platforms.
A study by Deloitte found that 81% of people will "read customer reviews/ratings," which goes to show how important online reviews have become.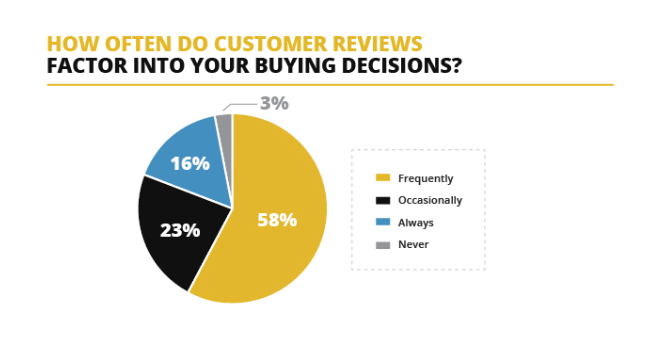 Reading online reviews, like asking friends or family for product or service recommendations, has become an essential part of the consumer journey. A research done by Fan & Fuel in December 2016 revealed that:
Consumers want to see customer reviews for your products and services AND they look for the nitty-gritty details in customers' written reviews—experiences and problems they've had, how you've responded to complaints, consensus on whether or not the product/service lives up to your claims and so on. Online customer reviews tell a story that consumers trust.
Customers are people too. They give valuable feedback on what your product or service might be lacking, thus giving you an opportunity to improve. Whether your business received praise or a complaint on an online review, responding to customers makes a big difference. Not only will it help your Google Business ratings, but also help to increase customer loyalty.
Optimizing your business for local SEO might involve a lot of work at the beginning. But you'll be surprised at how effective it can be, on top of being cost-efficient while providing great ROI. Remember, it's becoming an increasingly digital world. Don't be left out and pay attention to the local SEO performance of your business.
Create a thorough local SEO strategy, and make sure that you consistently manage the optimization of your local business on Google.