How To Get Twitter Followers: 20 Effective Tips! 👍🏻
In the second quarter of 2021, Twitter had over 206 million daily active users worldwide. It's a goldmine for brands and individuals to connect, advertise, and reach many people quickly. But for that, you need to get Twitter followers!
Potential clients are more likely to trust your organization if you have a strong presence on Twitter and regularly engage with the community. Having a large number of followers also gives you a massive SEO (search engine optimization) benefit, as you will appear more frequently in Google and Twitter searches.
However, building a strong presence on Twitter isn't as easy as you might think. So the question remains, how to get more followers on Twitter?
Fortunately, there are numerous simple methods for getting free Twitter followers. Let's start!
How To Get Twitter Followers: 20 tips!
1. Engage with other users
Engaging with other users is one of the most effective methods to increase Twitter followers. Make a point of retweeting and responding to people in your field and outside.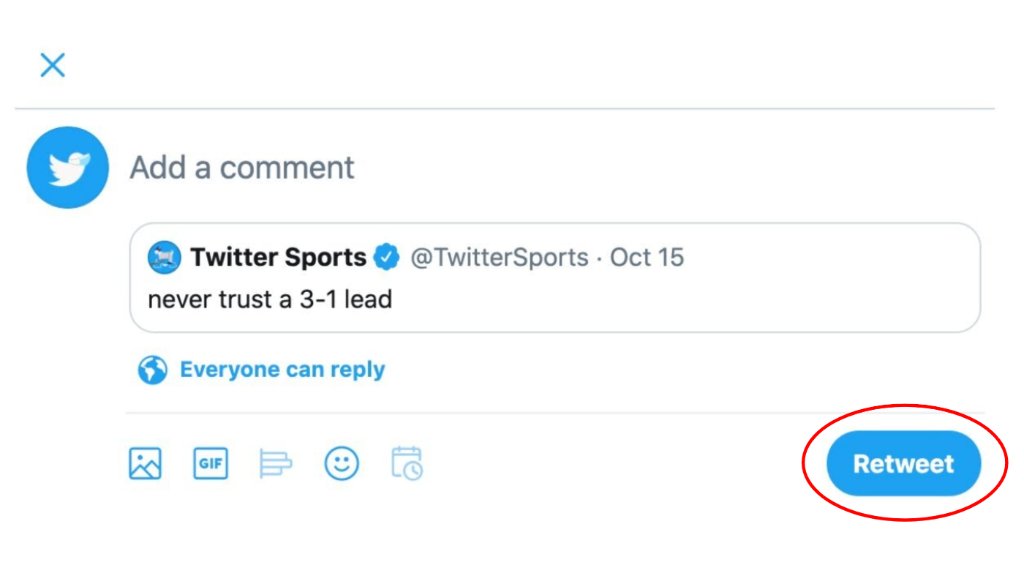 This will bring you to their attention, hence increasing their likelihood of following you.
2. Include relevant keywords into your Twitter bio
Optimize your Twitter bio by adding relevant keywords for Twitter SEO. This will help people discover your account in search results, where they can check out your profile in one click.
To find the most relevant keywords, head on to https://keywordtool.io/twitter, a keyword research tool for Twitter.
If you're in the marketing industry and want to rank for a related keyword, go ahead and search for that term. This is what the Keyword Tool Pro membership shows you:
As you can see, the search returned 65 keywords for marketing which have a combined search volume of over 1.1 million! Let's look at how you can use some of these keywords to increase your visibility in Twitter search.
There are some terms in the list, such as 'Marketing manager,' 'Marketing consultant,' and 'Marketing and branding' that you can use in your bio.
Getting access to this type of data makes you confident in the keywords you choose, as you know that these are the exact terms that people are searching for on Twitter!
3. Take advantage of hot topics
Use keywords and popular Twitter hashtags that are relevant to your industry in your tweets to stand out. The key is to be quick. You need to take full advantage of an ongoing trend and leave it the moment it starts getting redundant.
You can see which Twitter hashtags are trending in your region, so try to create content around that. You'll get more engagement than usual as people are pumped up about that topic, which is why the topic is trending in the first place!
4. Tweet regularly
It's critical to maintain a consistent content schedule that your audience can anticipate. To plan out your ideas, create a content calendar. However, tweeting regularly does not mean spamming many tweets in a day, which brings us to our next tip.
5. Lesser retweets, more original content
If all you do is retweet, you won't be able to engage your followers for long. While retweeting is not a bad tactic, having no original content of your own will give people no reason to follow you. You need to show your audience what makes you unique and that it's worth following you.
6. Post more visual content
Try to stand out by bringing more color and life into your posts. You need to catch people's attention as they scroll through your feed so they can interact with your post. Images and videos tend to be more attractive than simple text, so try to incorporate more of those!
This will also increase time spent on your post, which increases your engagement rate.
7. Do a Twitter follower analysis to create content
Twitter analytics contain a wealth of information! The data made available to you can astound you with the information it has on your followers. You can use that data to determine what content performs best, identify patterns, and use that to build your social media strategy. This advanced method is a definite Twitter follower booster as it allows you to create the content you know will perform best!
Twitter analytics also allows you to keep an eye on the Twitter follower count to see if they are changing at a positive or a negative rate.
8. Redirect your followers from other social media platforms
Cross-promotion of your social media sites is another super-easy technique to gain Twitter followers. If you have a good following on Instagram and Facebook, it only makes sense to encourage your audience to follow you on Twitter too, right?
9. Run contests on Twitter
One of the best ways to skyrocket Twitter interactions is to run a social media giveaway. As you may already know, freebies appeal to many people. Additionally, it gets people in a competitive mode to win!
You can have a set of rules that the users have to follow to enter the contest. This could include following you, retweeting your post, tagging other people, and getting them to follow you too!
Twitter giveaways have the potential to go viral, allowing you to reach hundreds, if not thousands, of people.
10. Keep your tweets short
Nobody likes to read large texts these days, so it is better to be precise. 110 character tweets receive the most engagement, with shorter tweets performing even better. This is due to the ample space for mentions and hashtags, which increases the likelihood of the post being retweeted.
11. Tweet at optimal timings
Similar to tweeting routinely, we recommend you work out the best time to tweet so that you can reach as many people as possible. Tweeting during morning hours works best during working days as that's when the Twitter user count is at its peak throughout the day. To know which days your followers are the most active, head on to your Twitter analytics where you can find other valuable information about your followers as well.
12. Don't spam tweets
There's a difference between tweeting consistently and tweeting excessively, and it's probably in your best interests not to do the latter. The last thing you want to do is flood your follower's timeline with your tweets to the point they get annoyed and eventually decide to unfollow you. Nobody wants that, right?
13. Use relevant Hashtags
Using popular Twitter Hashtags is one of the most effective ways to get followers as it targets a wider audience, including people who aren't following you, and you might also end up on Twitter explore. The whole point of using hashtags is to increase your discoverability so people can find you and follow you!
Keyword Tool Pro makes it easier to identify trending Twitter hashtags. When you go to https://keywordtool.io/twitter and type in your keyword, in the results page you can see the 'Hashtags' tab right next to 'Keyword suggestions'.
As you scroll down, each hashtag result has a corresponding search volume and trend as well.
This is very important for you to determine if using that hashtag in your bio or tweet is going to be worth it or not. If the trend is negative, then the hashtag is probably outdated, and you should move on to the next one. This is how you can create an effective Twitter hashtag strategy.
14. Use Twitter as a means of contact
It's generally a good idea to add your Twitter link as a means of contacting you on your website. Most people prefer using social media rather than email as it's personal, and the chances of getting a faster response are higher. It's a pretty good way of redirecting your customers to your Twitter account and potentially gaining followers.
15. Use Twitter Ads
Sometimes you might reach a point where your followers are increasing at a very slow rate. Unfortunately, that's a problem when you're trying to grow organically, especially in the beginning. Even though running Twitter ads is not a free method, it is an effective one as it is more targeted and gets followers fast.
However, keep in mind that this method can be pricey ($2-$4 per follow!) so we suggest using it when you really need those extra followers.
16. Don't buy Twitter followers
In case you thought buying Twitter followers is a good idea, we can assure you it's most definitely not. Although it may look like the easiest way to get followers, it is also one of the worst. Twitter can easily differentiate between fake followers and actual followers, and this is an easy ticket to getting banned.
Even if you don't get banned, having fake followers will actually hurt your engagement rate because the followers are mainly bots who don't interact with your post.
17. Monitor current followers
There's no point in gaining more followers if you lose followers as well. Ultimately the number of followers you have will stay the same. As mentioned above, interact with your community, do some polls if required, and if you're feeling generous, a giveaway can also do the trick. Just make sure they don't lose interest in your brand and unfollow. These are all tactics to gain new followers on Twitter without losing the old ones so you have a positive growth rate rather than zero or worse, negative.
18. Get Creative!
Get a bit creative with your tweets.
Try to deviate from the norm but not too much so that you don't stick out like a sore thumb. They should be just eye-catching enough to stop a user from scrolling and admiring it. Maybe they will even comment or retweet! If you run out of ideas, simply ask your followers by taking a survey or live chat. They can and will give you some great ideas!
19. Use more @'s
Try to mention other brands, especially influencers, as there is a chance they might retweet your tweet, which results in their followers learning about your brand. We suggest targeting growing influencers, preferably those on the same level as you, as the top influencers will most likely ignore your mention.
20. Get verified
Getting verified on Twitter is a simple but effective way of establishing your community's trust in your brand, which eventually yields more followers.
Although it might take a few days or, in some rare cases, weeks, the process is quite simple, so it shouldn't be a problem to get verified as the process is mostly automatic.
Frequently Asked Questions
Ready To Get Twitter Followers?
Twitter has become an essential part of marketing strategy, so building a strong presence here is just as important as it is on Instagram, Facebook, or YouTube! So we hope these 20 tried and tested tips can help you gain Twitter followers fast so your brand can get the voice it deserves.
Best of luck!