Hashtags on Facebook #️⃣: Top 6 Ways To Use Them Effectively!💯
You may not know this, but you can still use hashtags on Facebook to see a drastic impact on your social media marketing strategy.
Facebook introduced the concept of hashtags nearly a decade ago. Since then, it has been picked up by every social media platform. So much so that some platforms like Instagram even run on them.
With time, hashtags have succeeded in driving crucial conversations about popular topics, events, opinions, and anything that becomes a trend on the web.
This article is all about making you understand the psychology of using hashtags on Facebook correctly.
Let's start!
The purpose of using Facebook Hashtags
With time flowing like running water, marketers must look for simple opportunities that can have a significant impact. Facebook Hashtags can help you achieve more success in little time.
So let's first define the utmost purpose of using the hashtag on Facebook.
1. Enhance your social media engagement
By including hashtags in your postings, you increase the chances that more people discover your content. Above all, it makes your posts visible to people who tend to search for specific hashtags. This will automatically give you more likes and engagement than posting without hashtags.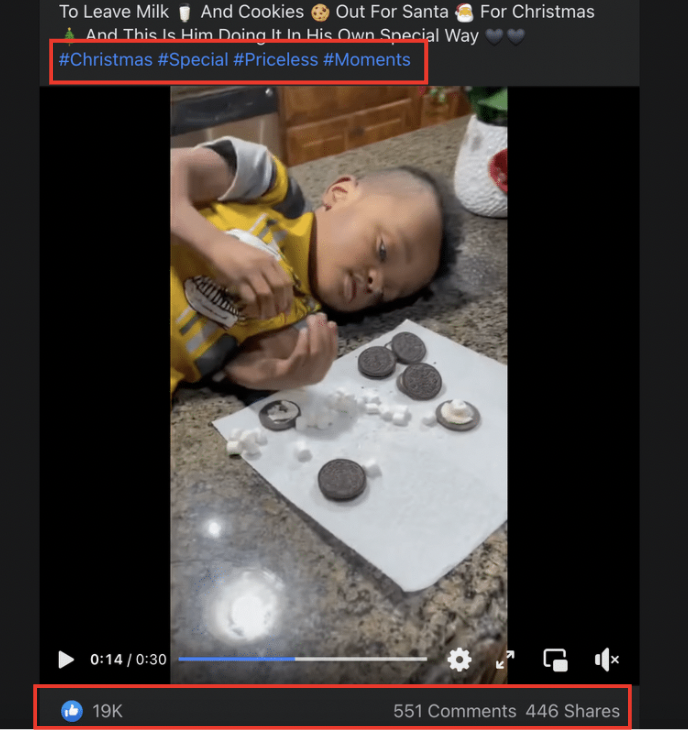 2. Create Business Awareness
In 2022, we are seeing that most people have shifted their business to social media platforms, specifically on Facebook. And to get the right kind of audience, they need to use relevant hashtags for marketing their product or service.
The best way to achieve this is to use branded hashtags or create one for your business, so it becomes your hashtag identity.
3. Join Social Conversations
As a social media user, you can't deny that Facebook is a complete online digital world.
We often see people voicing their opinions about important subjects on Facebook, and to make your opinion count, you need to stand out from the ordinary. For example, you can use a specific trendy hashtag in your posts and create relevant content related to the topic so that people notice you.
Like how the founder of Rock The Bells did. Notice the engagement the video got just by adding the hashtag and coming in front of the right audience.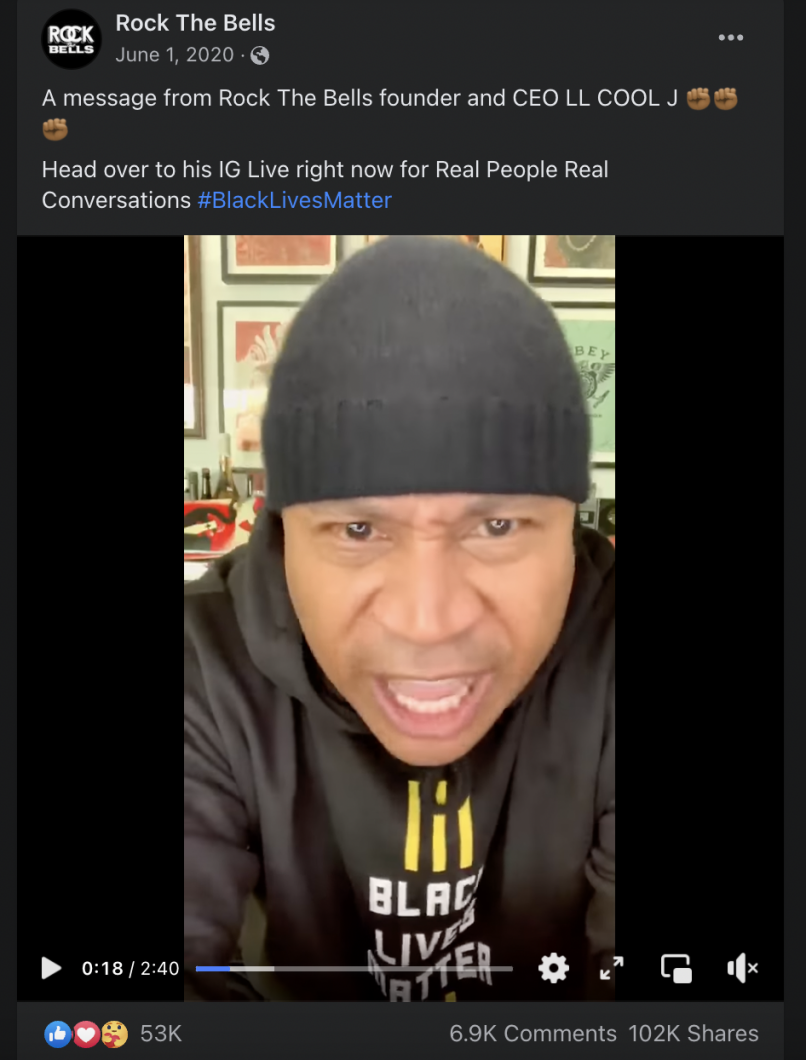 Your brand needs to engage with the public by addressing important ongoing issues from a marketing perspective. This gives your brand a personality, and you'll have a positive image. Nowadays, just producing a high-quality product isn't enough. Brands also need to take care of their social standing, so people feel comfortable buying from them.
4. Refine your caption
Writing hundreds of unmeaningful words in a caption is not good, especially on Facebook. People usually don't have time to read and appreciate what you write above your posts.
You can use contextual hashtags to give life to your captions to avoid this. It is an easy way to emphasize what you're saying without taking up valuable character space or writing redundant lines.
How Do Hashtags Work on Facebook?
Facebook and Twitter utilize very similar algorithms when it comes to hashtag searches. However, Facebook employs hashtags to organize or categorize people's interactions in the form of posts, videos, and groups.
While Twitter may show you every recent Tweet with the hashtag, Facebook may return different results in all categories. This emphasizes the need to use hashtags appropriately on Facebook, which isn't exactly like any other social media platform.

By typing # followed by the word you want to search for, you may find any hashtag that most people use with the number of posts or tags it has received.
Alternatively, you may use the URL facebook.com/hashtag/topic to get a collection of Facebook postings relating to the desired tag.
This will give you a clear picture of what most people are talking about. If your organization makes relevant posts under that specific hashtag, you will be more likely to get engagement and even new followers.
You may access the hashtag feed anytime and see what items are becoming the talk of the town.
Top 6 Ways To Use Hashtags On Facebook Effectively
Marketers on Facebook are already using hashtags to reach their target audiences. And now it's your turn to use them today.
Here are some of the tips you can act upon to do the same.
1. Start a hashtag challenge
Consider creating a hashtag challenge. This allows Facebook users to quickly write a post with the hashtag you've picked for the challenge, which may generate a lot of interaction.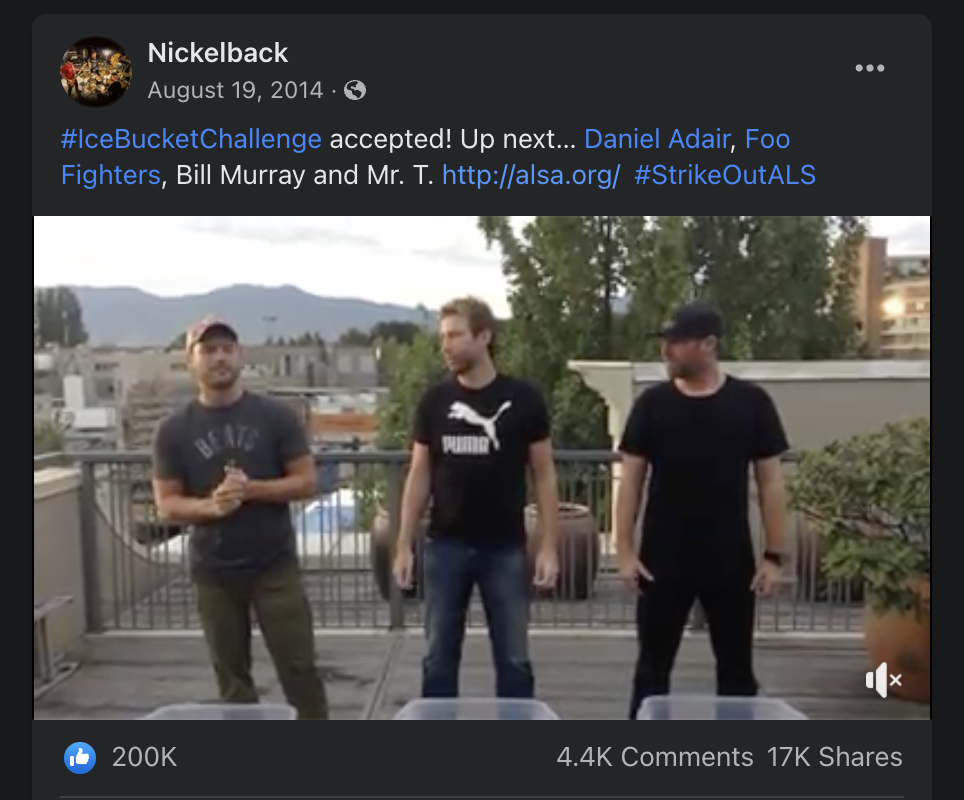 Moreover, the challenges have the potential to go viral and even become popular on other social media platforms. In this way, people will remember you as the prime founder of a specific hashtag challenge, which will surely get you some fame.
2. Research industry trends
Analyze your industry and target market, as well as the hashtags you use on other social media platforms.
For example, follow the most popular Facebook pages to see how they use hashtags on their highly engaging posts.
This research might lead to valuable insights about Facebook hashtags and enhance your thinking capacity for inserting viral hashtags in your next posts correctly.
3. Don't populate your content with hashtags
It is preferable to utilize a single well-chosen hashtag rather than reaching everyone with a slew of hashtags.
What not to do ❌: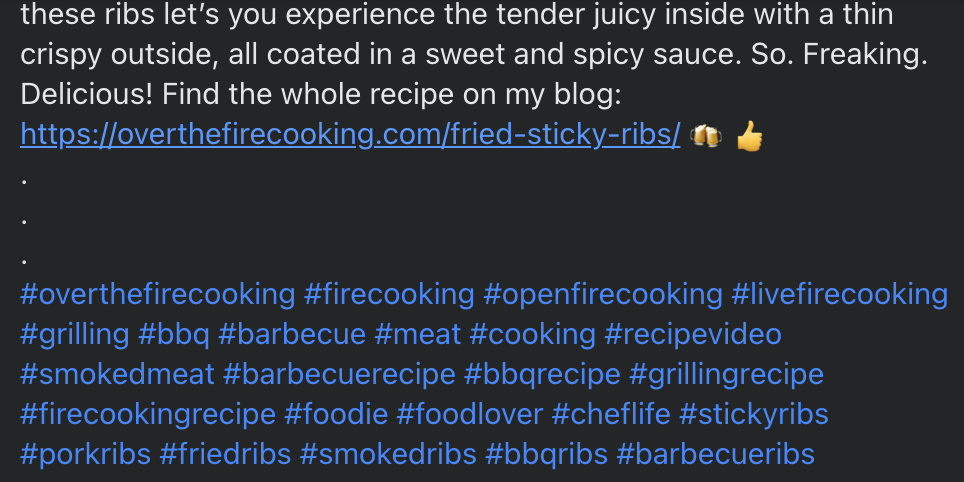 What to do ✅: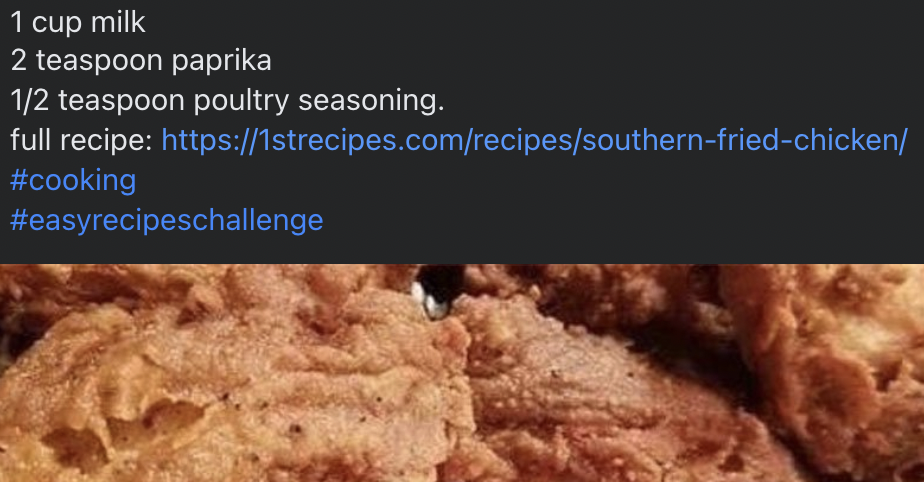 It would be best to utilize hashtags smartly by deciding the perfect blend between your content, caption, and hashtags. Marketers should spare some time to map out the content and where hashtags may be beneficial in a more strategic approach.
Don't think that using multiple hashtags would guarantee results, as this can backfire. Above all, your hashtags should always be relevant to your post. Nothing too general like #life etc.
4. Group Hashtags
Make and store hashtag groupings for your future campaigns, so you don't have to experience the hassle of searching for them again and again. Although you would need to upgrade some of them, this tip will save you time every time you publish something new!
Start by grouping them into specific subjects such as products, campaigns, or topics to make it easier to find them when you need them.
5. Compel People to Engage
Hashtags inspire customers to connect with your business. For example, you may use a famous hashtag to start a debate about a particular topic or to join in on conversations that your Facebook followers are already having.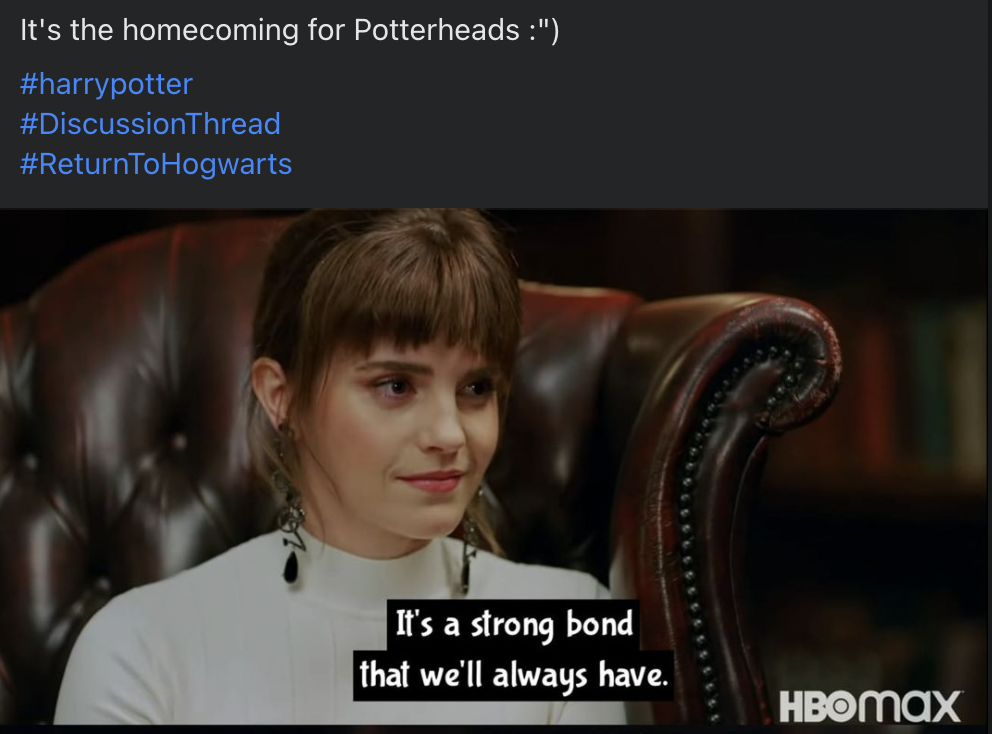 Furthermore, branded hashtags promote the latest news about your business to your followers who have liked your page.
This way, you are actually hiring more individuals to promote your brand on your behalf, which is something you might never have thought about before.
6. Use Insights to find best-performing hashtags
The only way of determining whether hashtags genuinely influence Facebook is to experiment and measure the progress in the insights section or creator studio.
By reviewing your social media progress weekly or monthly, you can obtain crystal-clear answers to your queries.
The best way is to check your most engaging posts and see which hashtags perform well. You may also look at your engagement history to see how users are reacting to posts containing hashtags and if they are using them or not.
How to find hashtags on Facebook?
Hashtags can be used in any portion of your Facebook post, including the comments. They may also be used to categorize material in private Facebook groups by subject or topic.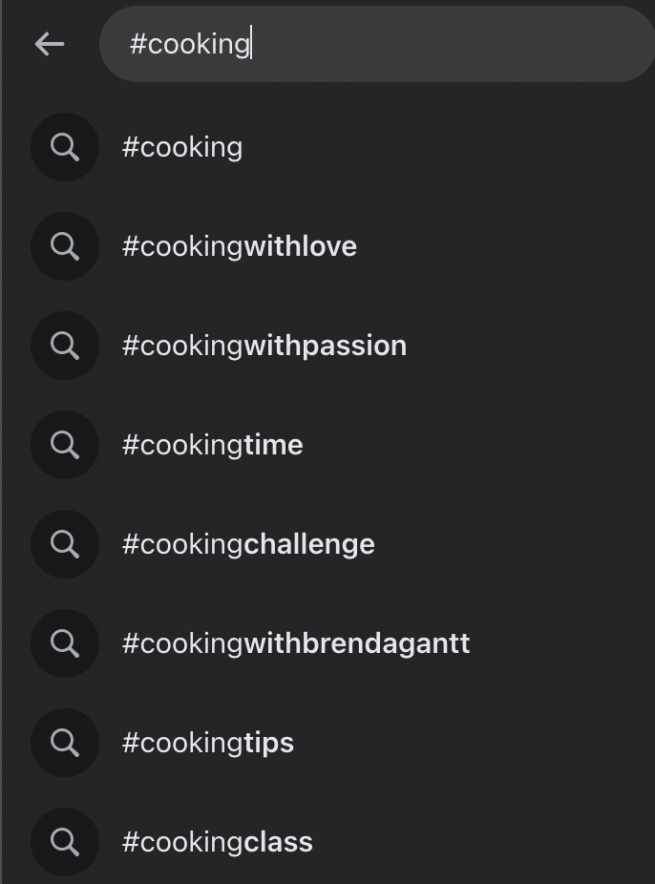 But the question is, how do you find popular hashtags on Facebook?
These are some places where you can look for relevant hashtags for your next business campaign.
Using Facebook's search box, look for a hashtag by typing the word of interest. Let's assume you want to post content related to influencer marketing. The first step you should do is to search for a # followed by a word, which in this case would be 'influencer'. By doing so, you will find hundreds of hashtags related to the topic.
When you click on a hashtag, you'll see a feed of Facebook posts with the same hashtag. Your job is to pick the most frequently used hashtag and repurpose it with your new content line.
Use the "search this group" tab beneath the group's menu to find hashtags used in private Facebook groups. This will allow you to see what hashtags most individuals use to start a conversation with top-notch brands.
You can track your brand's hashtags and discover which public accounts participate in your conversations. And to make it more relevant, you can actually use those hashtags that your audience uses to grow your community.
The perfect tip is to use an online Facebook hashtag search tool using your content niche. Once you have properly learned how to use these tools, you will be on par with most marketers worldwide.
Moving a step forward
It's all about how important a Facebook hashtag can be for your new business.
Hashtags can make or ruin your social media reputation in no time.
The catch is understanding when, where, and how to employ them. You now have a variety of pointers to help you get started on the proper route!
Take the next step in your social media marketing journey and reach for the stars by using hashtags on Facebook correctly.
Best of luck!
Frequently Asked Questions